Between work, school, taking care of kids or spending time with friends, we all have busy schedules for different reasons. With whatever you've got going on, odds are you don't have a ton of time to dedicate to a makeup routine. While you may not have a lot of time to apply makeup, that doesn't mean you don't want to look good! Fortunately, there are some products out there that can help you put your makeup on quicker so that you don't have to sacrifice any time and you can look good while tending to that busy schedule! Check out these six products to speed up your makeup routine from one of our favorite beauty retailers, Sephora:
Click on each photo for more info!
1. Line Up Makeup Tape, $6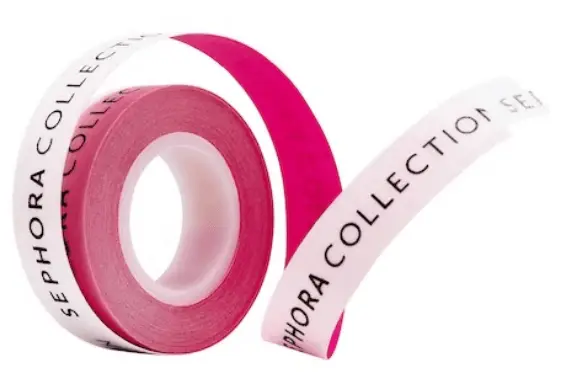 This makeup tape is absolutely essential if you find yourself spending 40 minutes creating that perfect winged eyeliner. Slap on a strip of this tape and it will ensure that you get the perfect, sharp wing you want! No more worrying about re-doing the wing a million times! This tape is also great for applying eyeshadow without getting fallout all over your face!
2. Color Switch Brush Cleaner, $18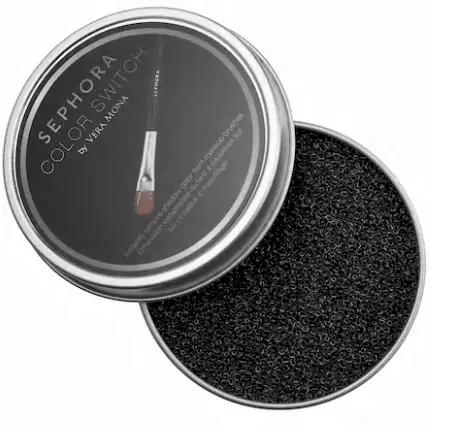 How annoying is it when you're trying to apply different shades of eyeshadow and you run out of brushes to use? It's not like you have time to clean your brushes and all, right? Well, this brush cleaner from Sephora makes that exact thing possible! You can quickly switch between colors after using this sponge to remove all traces of the previous shadow from your brush. No soap, rinsing, or drying required!
3. The Pointer Blending Sponges, $12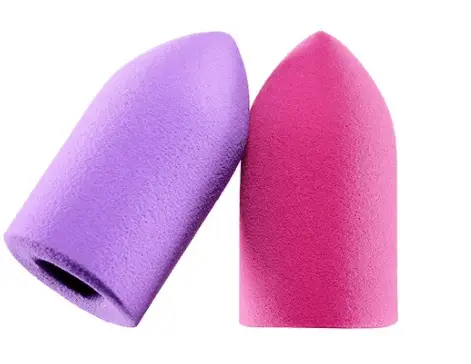 Most people agree that blending sponges are the best way to apply foundation and concealer, but many of the blending sponges on the market are a little bulky and awkwardly shaped. These blending sponges are small and designed to fit on your fingertips. This makes it easy to apply foundation or concealer under the eyes and around the nose!
4. Clean-Up Pencil, $24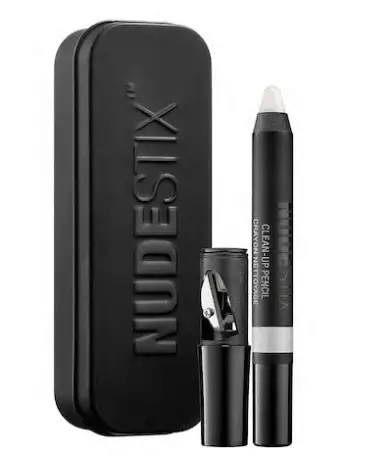 You ever have a whole face of makeup applied perfectly and then make one slip-up and ruin the entire look? This makeup remover pencil makes fixing those minor mistakes quick and easy without having to start all over again. You don't have to waste an entire makeup wipe on one little mistake and you don't need to wash your face and remove all the makeup you just applied!
5. Large Traincase, $110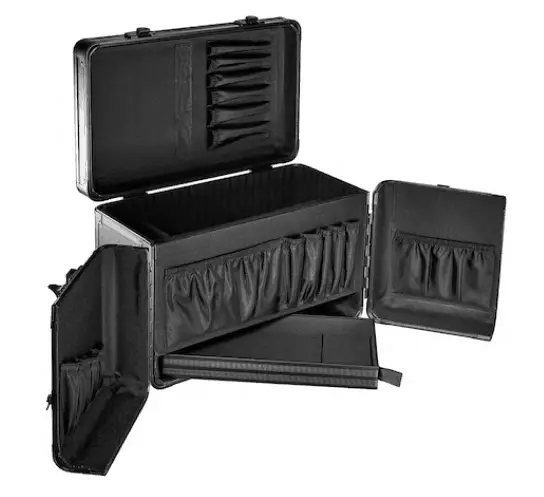 Nothing will make your makeup routine simpler or quicker than having all of your products organized. This large traincase can hold everything you need and has numerous compartments so that you can organize everything in the most efficient way. You'll save so much time when you're not digging through a drawer or bag to find what you need!