Before taking a A Sneak Peek At Lady Gaga Beauty Brand, Lady Gaga has conquered just about every single thing there is to conquer. She's sold millions upon millions of records. She seamlessly transitioned into an actress with her Oscar-nominated role in A Star Is Born (and her incredible role as "The Countess" on American Horror Story: Hotel!) She has an insanely huge fanbase and an all-new Vegas residency that has been getting rave reviews. With all that success, what else could Mother Monster possibly take on next? Well, the beauty industry, obviously!
The Lady Gaga Haus Laboratories Makeup Line
Gaga has been teasing fans with the launch of her very own makeup line for what has seemed like ages. The Little Monsters have been anxiously awaiting any and all news on Gaga's beauty brand and it looks like they finally have it! Lady Gaga's makeup line, Haus Laboratories will officially be available for pre-order on July 15th – exclusively on Amazon and HausLabs.com!
That's right. Lady Gaga's makeup line will be available for pre-order on Amazon starting on July 15th, which happens to be Amazon Prime Day. So if you want to get in on the exclusive pre-order, you'll have to get on Amazon as soon as possible that day, since things sell out fast on Prime Day. Oh, it's also worth mentioning: You need to be an Amazon Prime member to get access to Prime Day exclusive sales and free shipping.
In addition to the pre-order date, Gaga has given us a first look at what will be included in the Haus Laboratories inventory. The line consists of kits called "Haus collections." Each Haus collection includes a lip liner, lip gloss, and shimmer pigment. You can get the various Haus collection here
On Thursday morning, Gaga shared images of the products in one kit. You can check out the swatches below! From left to right, you'll see the shimmer pigment, lip liner, and lip gloss. Gaga's Haus shimmer pigments are called Glam Attack, while the lip liners and lip glosses are called RIP Lip Liner and Le Riot Lip Gloss, respectively.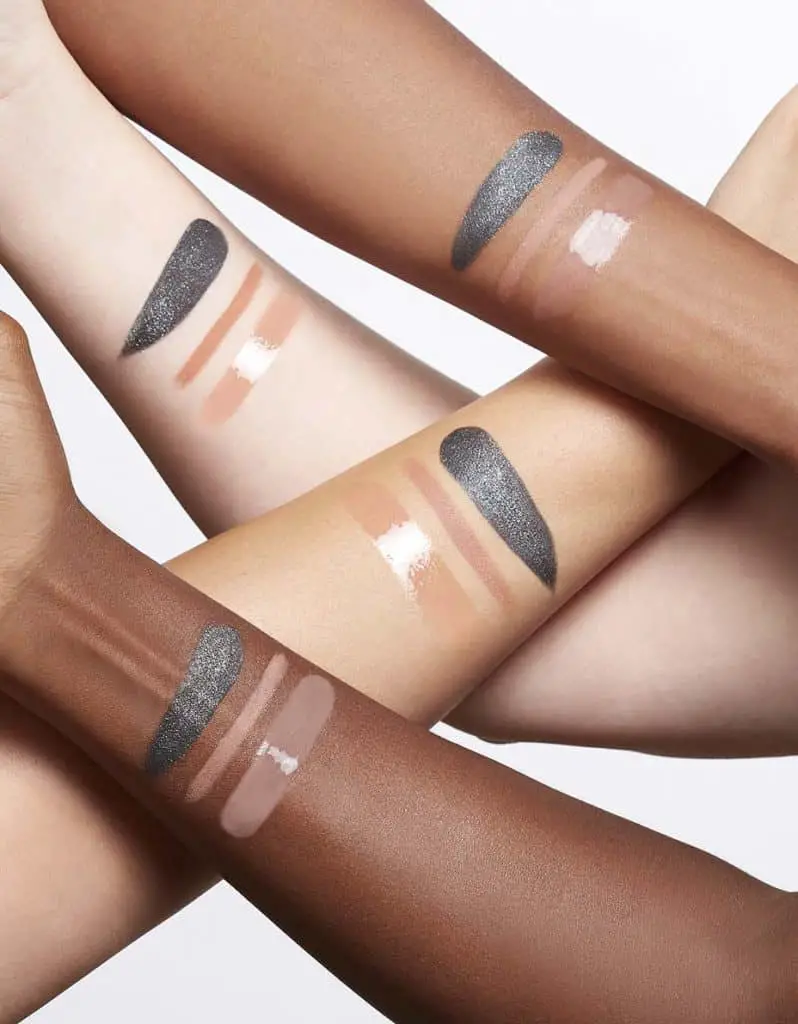 The initial launch of Gaga's makeup line will include several different kits, all with very appropriate names: Haus of Dynasty, Haus of Goddess, Haus of Chained Ballerina, Haus of Rose B*tch, and Haus of Metal Head. While you'll be able to pre-order items from the line starting on July 15th, you'll still have to exercise patience because they don't ship out until early September!
So what is next for Mother Monster? Well, if you ask us, we'd love to see a Lady Gaga skincare line, but for now we're happy with what Gaga has given us. Okay – maybe we want A Star Is Born sequel, too…