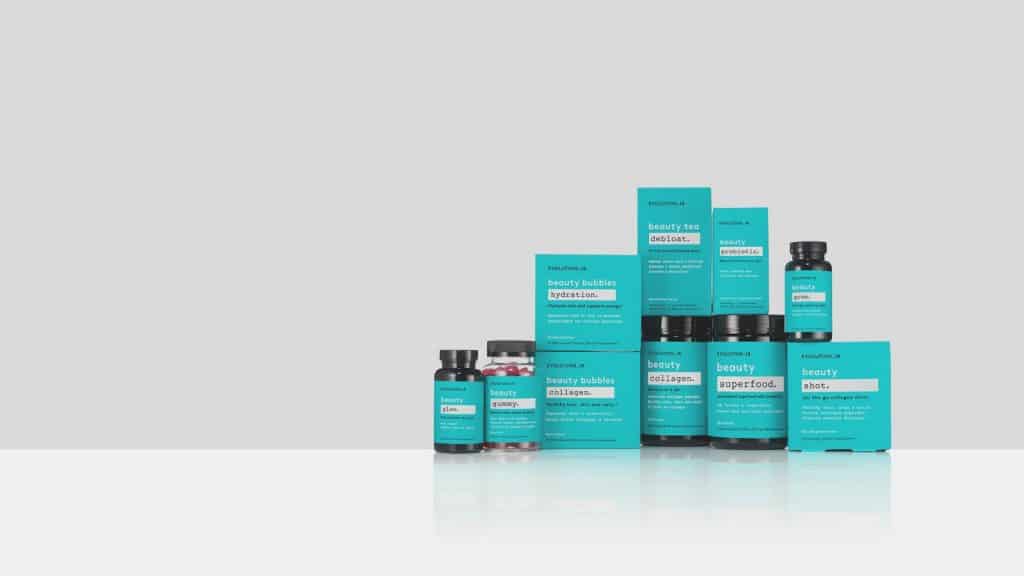 When it comes to your appearance, you can invest in pricey skincare products and endless makeup, but those things alone won't always do the trick. We're learning more and more about the ways that beauty starts from within and that being healthy on the inside will make you more attractive on the outside. This is why so many companies are releasing beauty supplements that work to improve various aspects of your appearance.
The ingredients in beauty supplements can give you glowing skin, healthier hair, stronger nails, and even a slimmer body! The latest brand to release a line of their very own beauty supplements is Bobbi Brown. You likely know Bobbi Brown as a cosmetic giant, but now they are offering the widest variety of beauty supplements on the market with their new collection Evolution 18. The line is being sold exclusively online and at certain Walmart locations (it's super affordable)! Check out what their supplement line includes below:
Products In the Bobbi Brown Beauty Supplement Line
Click on each photo for more info!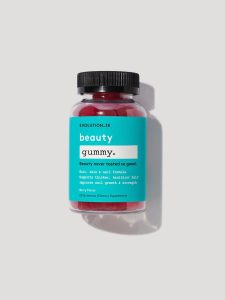 Beauty Gummies
$10
These berry-flavored gummy vitamins are formulated with 30,000% the recommended daily intake of biotin, which helps you grow thicker, longer, healthier hair. Biotin also helps your nails grow stronger!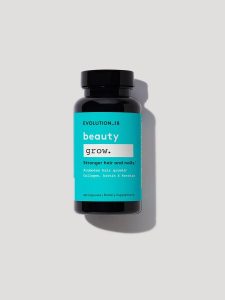 Beauty Grow Capsules
$10
These capsules are formulated with a blend of biotin and keratin, which strengthen hair and encourage growth. They also contain collagen, which improves skin's elasticity.
Beauty Bubbles: Collagen
$15
These collagen tablets are designed to dissolve into a glass of water and provide a host of benefits for your skin and hair! They also contain Vitamin C, which is known to produce anti-aging effects in the skin.
Beauty Collagen Powder
$20
This unflavored powder can be added to water, coffee, smoothies, or pretty much anything you want! The exclusive blend of collagen, peptides, and protein provide hair and skin benefits as well as helping with mental clarity.
Beauty Superfood Powder
$20
This berry-flavored powder can be added water or smoothies to provide a long list of beauty benefits. Collagen can help skin look younger. Fiber helps aide in digestion and weight loss. Protein and a blend of minerals and vitamins help strengthen hair and nails.
Beauty Glow Capsules
$10
These capsules contain a blend of collagen, Vitamin C, and Vitamin E. All of this leads to glowing, healthy skin that defies wrinkles and fine lines.
Beauty Collagen Shots
$10
These 5g collagen shots will help you get the perfect amount of beauty nutrients to strengthen your hair and give you radiant skin.
Beauty Bubbles: Hydration
$15
These dissolvable tablets are formulated to hydrate skin cells, making them look firmer and younger. Hyaluronic acid in the formula help reverse the signs of aging in your skin's appearance!
Beauty Debloat Tea
$15
This tea is infused with a blend of vitamins and minerals that help remove excess water retained in your body and even give your metabolism a nice boost!
Beauty Probiotic
$15
This probiotic solution improves digestion and rids the body of toxins, giving you clearer skin and helping aide in weight loss.