Kardashian-Jenner fans were thrilled recently when the family's youngest billionaire, Kylie Jenner, revealed she was dropping an exclusive skincare line. However, that excitement quickly fizzled out when she gave fans a first-look at some of the products. Now they're totally dismayed and urging Kylie to scrap the idea altogether. What's the deal?
What's the Problem With the New Kylie Jenner Skincare Line?
Anyone who is interested in the beauty industry knows that Kylie Jenner has been a massive success in the last few years. (And if you're not interested in beauty, what are you doing here?) The youngest Jenner launched Kylie Cosmetics back in 2015. The collection started with just lip products, but quickly expanded to include eyeshadows, bronzers, blushes, and more. With a stellar product and a famous name, it wasn't long before the brand became one of the best-selling makeup collections in the world.
Since the launch four years ago, Kylie's sales have only continued to skyrocket and by March of 2019, Forbes magazine named her the "Youngest Self-Made Billionaire." There's some debate as to whether Kylie really earned the title, seeing as she was born into a rich family to begin with, but that's another argument for another day…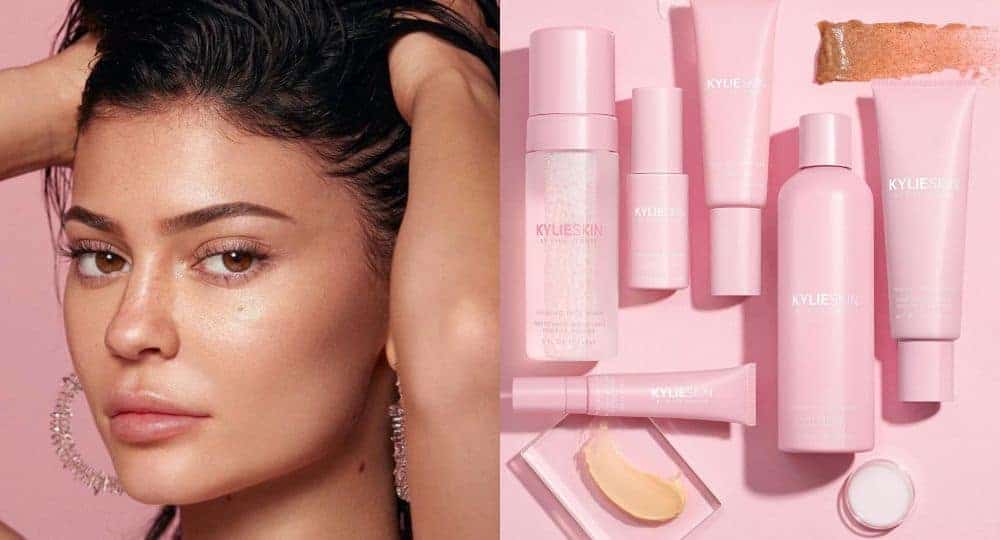 Now that you've been briefed on the basics of Kylie's place in the beauty industry, let's get back to the topic at hand.  Kylie recently announced that she would be expanding her beauty product endeavor to include a skincare line called Kylie Skin. Needless to say, fans were absolutely over-the-moon…but not for long. What was the problem? They love her cosmetics, so they'd obviously love her skincare products, right?
Wrong.
On Tuesday, Kylie released a first look at some of the products in Kylie Skin. The line includes a foaming face wash, a Vitamin C serum, a milk toner, a facial moisturizer, an eye serum, and a walnut scrub. That all sounds really great…Wait. Walnut scrub? The Kylie Skin walnut scrub stopped fans dead in their tracks. Surely a beauty big-wig like Kylie wouldn't be encouraging people to use a walnut scrub! Doesn't she know how harmful those are to the skin? Do you know how harmful walnut scrubs are to skin? We'll explain…
Why Is It Bad To Use A Walnut Scrub Exfoliating Product?
Kylie's fans who know a thing or two about skincare know that walnut scrubs are awful for skin. These scrubs are meant to exfoliate the skin, removing dead skin cells and leaving skin soft and smooth. While these products may in fact do that, they can also do serious damage to the skin. This is why fans are outraged Kylie would promote such a product.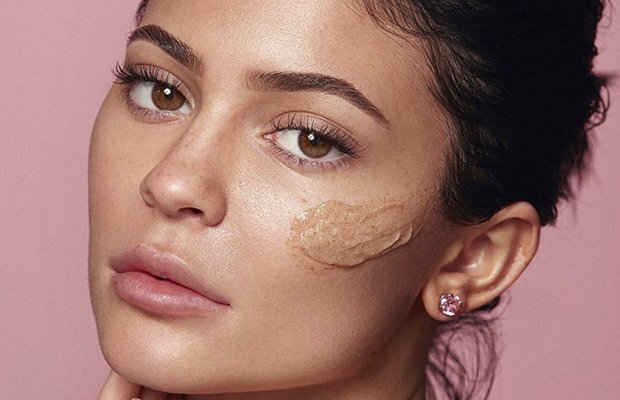 The harsh exfoliants in these scrubs are actual jagged, crushed pieces of walnut. They may remove dead skin cells, but they actually cause micro-tears in the skin's surface. This leads to dry, damaged, irritated skin. With continued use, they can cause irreparable damage and scarring to delicate facial tissue. St Ives' infamous apricot scrub was actually the subject of a recent lawsuit in which users claimed the crushed walnut shells in the product caused irreversible damage to their skin. Surely Kylie is aware of this and wouldn't want to follow suit, right?
While it's great that Kylie has included an exfoliant in her skincare product line, a walnut scrub isn't a good idea. There are better ways to exfoliate the skin without causing such damage. For example, skincare products that contain honey remove dead skin cells because honey is a natural exfoliant. Who knew?!
All in all, the walnut scrub definitely has us raising our eyebrows at Kylie's skincare line, but we're not counting it out entirely. The rest of the products may be great products! With that said, no one will know until the full line is released on May 22nd.