What is the best hair color for olive skin? This post explores on best hair color for olive skin tone and brown eyes. Read to get more insight on the best brunette, blonde and brown hair color for olive skin complexion.
Best Hair Colour for Olive Skin Tone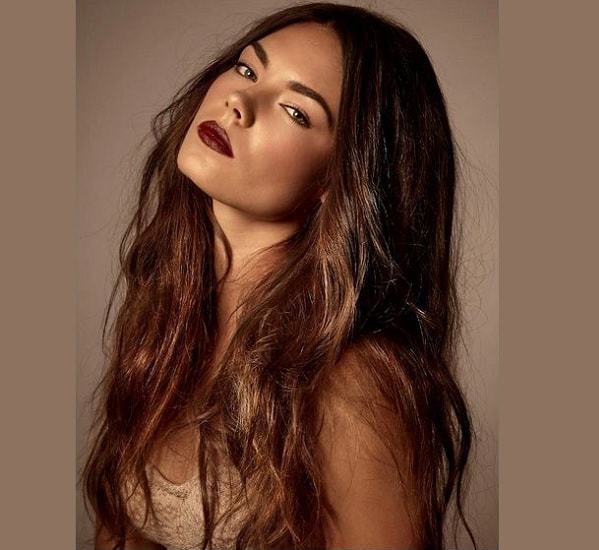 What is your skin tone? You can get to know the types of your skin undertones by simply studying the color of your veins at your wrist. Twist your arm and make an observation. If the veins are green, it implies you have warm skin complexion and if they are blue tinged then you are a cool skin tone person.
Like any other skin type, olive skin tone can either be warm, cool or neutral. You need knowledge of skin tone so that it becomes easier in selecting the best hair color to make your appearance stunning. To be specific olive is characterized by green-yellow skin undertones in either cool or warm.
Skin tone is a very fundamental factor for determining both your best lipstick for olive skin or hairstyle and color. Therefore keep remembering this rule of the thumb and you will result with the perfect color complement on your body.
Any warm skin tone always has yellow undertones, while cool skin tone that has blue undertones. Knowing how to make the undertones radiant and shiny by the right hair color is the only way to make your features outstanding.
Your eyes have to pop and your face to glow in that bright radiance created by nice hues of your hair.
Go for the best hair color for hazel eyes if you want to make those golden hues in your eyes to make a statement. For your blue, green or brown eyes you also have a wide range of colors for your hair, look at the best hair color for blue eyes  and you will have stepped the spotlight. For green eyes, you need to accent them not only with your best hair color for green eyes, but also the best eye shadow and face makeup.
While choosing the best hair color for olive skin, always ensure that your hair color falls within the three shades of your natural hair. In other words, this means that going for two shades lighter or darker than your natural hair will not only make you flattering but also to appear natural.
It is said that your olive skin will always look flamboyant in dark hair colors irrespective of the skin tones or complexion. Therefor some dark shades like black, brown shades darker red and darker shades of blonde are fabulous for you. To add more flavor to your sparkling looks in these choices you can consider also your best red lipstick for olive skin.
Hair Colours for Olive Skin and Warm Skin Tone
Warm skin tone implies that you have a yellow skin undertone. The blue tinge veins will appear green when you observe under your arm or at your wrist. When blue is mixed with yellow you automatically get the green color.
Consider going for a warm hair color that will make your golden-yellow undertone radiant. Some of the best hues that will work for you include shades of blonde. Golden blonde will be the most suitable especially if your natural hair blonde. The shade has a high potential of making your face to shine like the golden hues in the hair radiates warmth. This can be fantastic more so if you have a golden jewelry.
Brunettes are so natural and fantastic. Brown hues such as golden brown, chestnuts, and mocha brown are what can accent your natural brown perfectly. More options include auburn golden copper and caramel.
Hair Colours for Olive Skin and Cool Skin Undertones
Olive is a cool skin tone by nature and the complexion can only be made more beautiful with cool hair color hues. When you decide to go for blonde let your professional stylist give you cool blonde shades like ash blonde, honey blonde, platinum blondes, and strawberry blonde respectively.
For brunettes with cool skin tone, you don't have to worry. You can still look stunning in blue-black or ash brown shades. Note that, if you have a dark olive skin avoid light blondes to prevent yourself from looking artificial.
Best Hair Colour for Olive Skin and Brown Eyes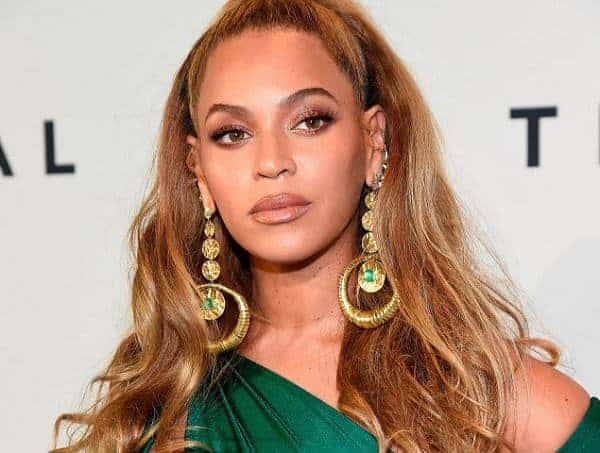 When you have brown eyes you should feel proud since this is a rare feature admired by many girls. Brown has many color complements and finding something to make your brown eyes pop should not be a big issue.
There are good ideas with the best hair color for brown eyes that you can still employ them and they will work well on your olive skin complexion. Here are some of the best choices you can go for:
Blonde Shades
Blonde hair color is fabulous when you have brown eyes. The golden blonde really complements that golden hues in your brown eyes. When your natural hair is light or blonde then you have the advantage over the rest in choosing colors. You will not hustle much to make your brown eyes pop due to the wide array of colors for your hair.
It may appear a problem if you go for blonde when your natural hair is black or dark. Your dark hair or black is enough to make your brown eyes bright. What you have to do is to increase the luster and glow using a blue-black gloss. Perfect maintenance with a nice conditioner and shampoo will make you look even more healthy and young.
Brown Shades
Brown is the best hair color for olive skin and brown eyes. Go for shades like golden brown, chestnuts, light brown, and your olive skin tone will naturally glow. If you are brunette accenting your hair with dark brown will still be fine.
More options include golden copper, caramel, and cinnamon. These colors add radiance to the green-yellow undertones of your olive skin, making your appearance bright. They are the best complements if brown or golden hues are dominating your iris. Remember not to play far from your natural hair to avoid a case of looking artificial.
Red Shades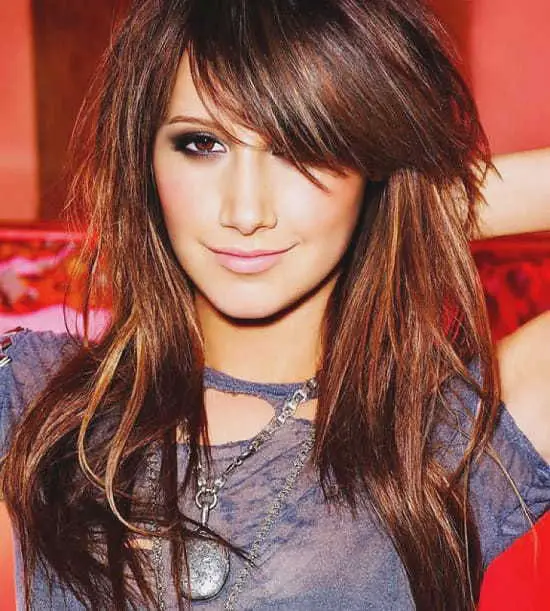 Red can be an option but only if you feel going for it. This color shade has less of my votes given that the maintenance should be regular. Otherwise, you can look old and awkward with a faded red on your head.
Some of the red hues that work perfectly for olive include; mahogany or auburn. They are preferable in a sense that, they sparkle your olive skin tone and make your brown eyes attractive. Therefore, choosing the best hair color for olive skin and dark brown eyes requires critical evaluation to arise up with something impressive.
Best Hair Colour for Light Olive Skin
Given that most olive skins have brown or black hair, there are those who also have dark or light blonde. For light olive skin you can go for light blonde or bright red and with no doubt, your undertones will sparkle brightly.
While choosing these hair colors, remember how important is to play around your natural hair color. This will leave you with the perfect complement for your olive skin tone.
Best Red Hair Colour for Olive Skin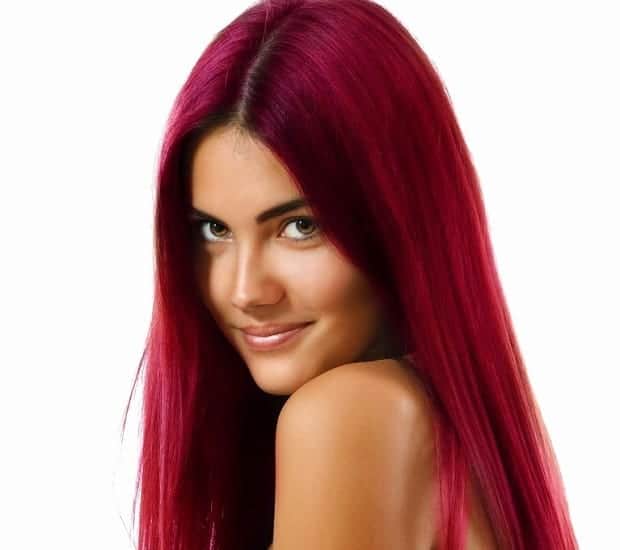 Is it possible to wear red hair color with olive skin? Yes, this is possible especially when you have gone for the right shade of red hair. To avoid looking sallow and artificial, consider your skin undertones and your natural hair besides the eyes color.
Olive skin with warm skin tone looks fabulous in warm red shades. Bright copper or auburn is stunning for your green-yellow tone, but should not be too light. This will be the best way to enhance the sparkling up of the warm golden hues of the olive skin. Avoid cool shades if you are warm and you will have avoided looking washed out.
People in this skin complexion with cool undertones always look gorgeous in cool reds. Violet and cool burgundy are the best red hair color for olive skin if you have to go this direction. An alternative can be dark copper which also complements well cool skin tone for this complexion.
Best Brunette Hair Colour for Olive Skin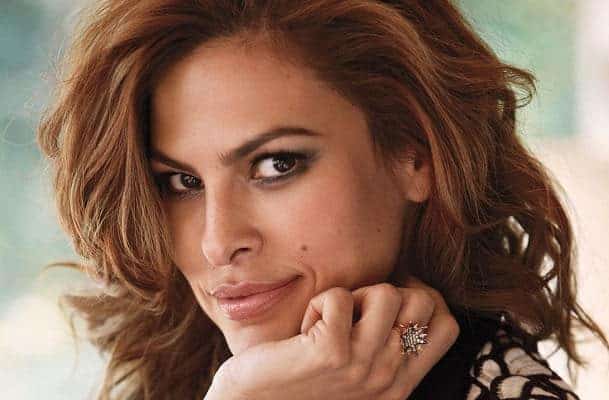 Brown shades are suitable for brunettes. Shades like golden brown, chestnuts and mocha brown are what can accent your natural brown perfectly. More options include auburn golden copper and caramel.
Brunette and naturally brown hair are easy to maintain. Similarly to black or dark that always glow and shine when in their natural state. Hair dye can damage the hair and this is why it is advantageous to have dark, brown or brunette hair.
To change the color of your hair, you have to let it be done professionally besides going for the best hair dye for your hair type. Carefully follow instructions on how to apply if you are to do it on your own. Hair lightening may be required if you have to change your dark hair color to a light one. The hair bleaching process is normally harsh and can result in hair loss or damage. Therefore you need to be careful about that.
Best Blonde Hair Colour for Olive Skin
Blonde is nice for olive skin and the impact is felt depending on how professionally it has been handled. Some of the famous shade of blonde you can never go wrong with include: Platinum, gold blonde, dark blonde, dirty blonde, and light blonde. The most important thing is to play within your three shades of natural hair. Together with minding your eyes color and skin undertones you will result in the best color scheme of your hair.
People with cool skin tone will look more stunning in cool blonde shades like ash blonde or platinum blonde. The frosty shades not only flatter your cool olive skin tone but also save you from looking washed out. Golden tones can be used for highlighting the ash hues and this will add some radiance to your face.
For olive skin with warm undertones, the most eye-catching blonde hues include golden blonde, warm blondes, caramel, and copper. These warm blonde hues reflect your yellow or golden undertones perfectly to make you appear more amazing. Darker gold shades or caramel are among the best hair color for dark skin women with olive skin tone.
Best Brown Hair Colour for Olive Skin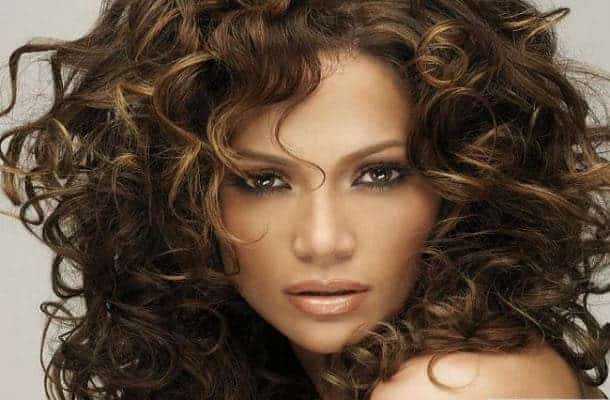 Almost all the shades of brown are seen to work perfectly with olive skin. Darker shades of brown are suitable for both cool and warm skin undertones. This color appears more natural on the olive skin making this complexion to appear earthier.
When you feel going for highlights, remember that cool skin tone is best lightened up with warmer highlights to create the shiniest and sparkling appearance. On the other hand, your warmer tone needs to be softened with cooler highlights for you to appear naturally gorgeous.
Outfits color can also be used in determining your best hair color for olive skin tone. Some of the vibrant colors include red, pink, black, green and orange which pairs well with olive skin complexion.