What is the best hair color for hazel eyes? Get more insight into the best hair for your green, grey and brown hazel eyes. The post additionally explores suitable hair color for hazel eyes on different skin undertones complexions. This includes the best color for pale skin and warm skin tone respectively.
What Is the Best Hair Color for Hazel Eyes?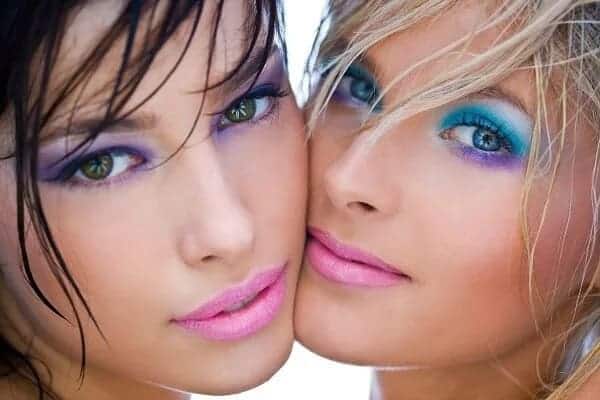 How do you choose the best color hues for your hair and hazel eyes? It is very important to consider your eye color while going for a hair color that will spur up your look. Besides taking into account your worm or cool skin tone and natural hair color also, consider what people see in your eyes.
Just the way you accentuate your silhouette to look flattering, your hair ought to be a priority as well. The sassy new stylish hair color will make you more attractive and youthful when correctly done in regard to your hazel eyes.
Hazel comprises a variety of colors that range from greenish brown to golden brown. Establish the dominant hazel color in your eyes then you can follow some guidelines on how to choose the right hues for those hazel eyes as discussed in this article.
Best Hair Color for Hazel Eyes
Making the right choice of hair color will not only increase your confidence but also make people around you to appreciate your fashionable appearance. There are many options especially while choosing the best hair color for pale skin that also works with your eyes. Take a look at the following tips on how to choose the right hair appearance color for your eyes.
Using a mirror, observe carefully and identify the dominant color of your eyes. As said earlier, Hazel has a variety of colHazelnd the most popular colors include

green

,

yellow

,

greenish yellow

,

amber

,

golden yellow

or

bluish green

respectively.
 For Green hazel eyes, the following colors can be the best; the vibrant shades of red color are the most suitable. Bold red, reddish-brown or auburn are the classic shades you can go for. These colors work regardless of your skin tone. If green pigmentation describes your iris, then you should avoid colors like

brown

or

bright blonde

respectively.
 Green Yellow hazel eyes. Violet-based red colors are the most ideal for greenish yellow hazel eyes. The tone of your skin does not matter in bringing the natural look with this shades of violet based red. The colors to avoid are

coppe

r and

golden

colors.
 Golden Yellow hazel eyes.

Brown shades

are suitable for complementing these type of hazel. To look more flattering, none other than

violet undertone colors

are the best. Look at chocolate brown and amazingly you are done. What you should avoid most are the copper color shades.
 Bluish Green hazel eyes. You will be fantastic is you do

copper red

. Note that you are among the few who have blue or violet in your iris. Copper colored hair is all you need to be at your best. If you are not much into this hair color then

golden brown or blonde

shade can make you cool.
Note that, your hair can professionally be splurged at the salon by a stylist. Though hair coloring can be done on your own to get aware that hair products like dye and shampoo can be messy if not correctly done. Someone can help you in color application to ensure even distribution.
Crazy Best Hair Color for Hazel Eyes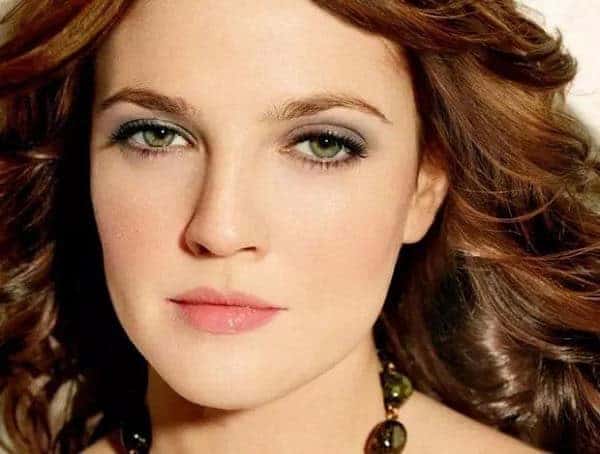 Do you have hazel eyes and you crave for crazy hair color? Then you should not be worried. Your penchant for crazy hair color can be satisfied with few tips. I know you want to attract double attention and look exceptional since many eyes will be drawn to you. Look at the following tips in a nutshell.
People with golden green hazel eyes can be fabulous with medium golden brownish hair color. Bold golden color tones may not be ideal since it draws out the golden hue in your eyes. Light purple tips for this hair adds the warmth and adds the craziness. Pink contrasts the greenish in your hazel. This can be another option especially for warm skin tone complexion and cool skin tone as well.
Amber hazel eyes or reddish orange looks supper with tangerine on your head These are some of the best hair color for warm skin tones that works for few people and has to be done correctly. The warmer skin tone can be brightened more to spur up the yellow undertones with this crazy hair color. If your skin tone is cool don't try this style.
There are those who want to fly beyond crazy. Pastel green for hair will be beautiful for any skin tone. Peek-a-boo streaks of this style are the best for enhancing the green hue of your iris. Remember that, even blue tones hazel eyes are ok with pastel.
Tips for Best Hair Color for Hazel Eyes and Pale Skin
The aim is to show off your eyes. If blond is your like then ash blond is preferable to platinum blonde.
Black is capable of making your eyes greener and they will be conspicuous. This can be a nice hair color especially when you have a warmer skin ton it really brings the contrast.
Pink is quite unique for hazel eyes. The style may look crazy though little people will identify the hazel in your iris.
Red or orange red may not be the best since it appears like an ordinary dye for most people. But it also depends on your skin tone.
Chocolate brown is fantastic as well. This contrasts the green eyes and creates a flattering look. People who already have brown hair may not enjoy the experience and they can choose something different like dyeing black.
Best Highlights – Hair Color for Green Hazel Eyes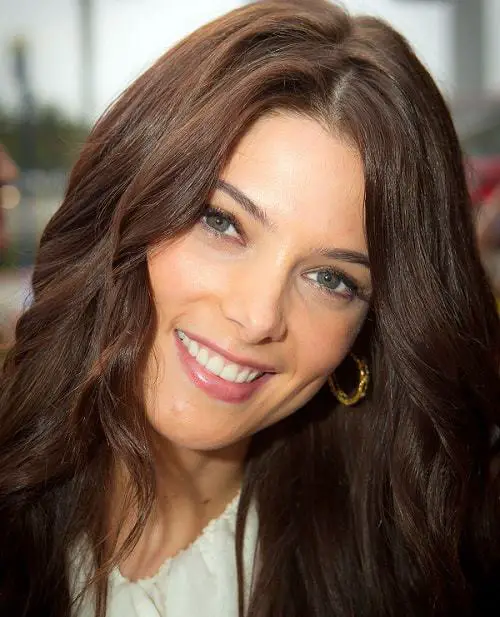 You are lucky if you have green hazel eyes. This is because you have all the varieties of cool and warm tones to complement your green iris. You only need to consider your undertones and skin complexity while selecting the right shade of color.
The easiest way to select the best hair color for your hazel eyes is to look at the contrasting color of your hazel as they appear on the color wheel. Green has many compliments that can make your eyes clear. How you beautify your peepers determines how people perceive you and get attracted to you. Look at the following tips in a nutshell.
Become flattering by accentuating your hair with red highlights to pop your green hue in the eyes. The complement works best especially when you have a cool tone complexity.  Warm tones or blonde is fabulous with strawberry, a tone of red color.
Blond has no doubt in showing up your green eyes. This is the best hair color for hazel eyes, popular for natural skin tone. Options like sunny blond for warm tones and ash for cool tones can be done and in either way your green eyes hazel is defined.
You can create a natural appearance with a light tone of brown. The medium brown shade like chestnut brown is capable of picking up your hazel. The intense contrast can be obtained with deep brown. If you are already brown haired then you can opt for other shades of red.
Celebrities with Hazel Eyes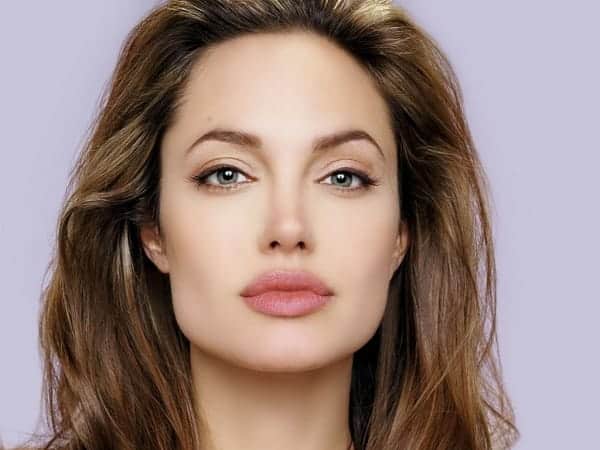 There are many holly wood stars that have garnered popularity and income by the way they accentuate their silhouette and style their hair to appear top in the publications and entertainment arena. Celebrities with hazel eyes are more famous and they include the following: Kelly Clarkson who is a singer and she got crowned an American Idol. "Behind These Hazel Eyes" is the track record that made her more famous.
Others include Steve Carell, Charlize Theron, Angelina Jolie, James Marsden, Mila Kunis, Rachel Weisz, Kristen Stewart and Jeffery Dean Morgan, Joe Jonas, Ashley Green, Sofia Vergara, Tyra Banks, Audrey Hepburn among many more. Reality TV stars with hazel eyes are, Jillian Michaels and Khloe Kardashian.
Best Hair Color for Hazel Eyes and Pale Skin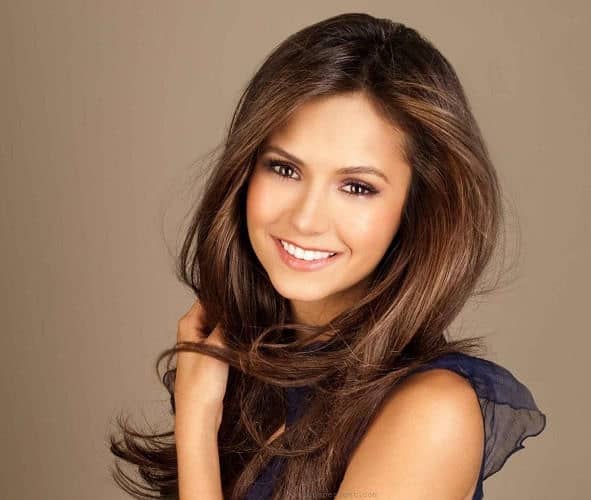 Your hair color should not only figure on the eye colors but also on the skin color. Warm and cool tone defines the two categories under which hazel eyes individual belong. You can look flattering and beautiful depending on how you have accentuated your hair color basing on the tone of your skin.
The most important thing to know is, people who have brown or golden hues in their eyes are more into the warm season as compared to those with bluish who are said to belong to cool season. This does not always hold.
Hazel eyes and pale skin individuals are nice looking in red tones.  White, black and platinum color shades are not suitable for this combination. Since pale people have peach undertones, sunny hair coring is what suits their warm tones. Other options of colors among these people include, pale auburn, golden brown and bright blonde hues are suitable for your hair respectively.
Hair Color for Hazel Eyes and Light Skin
Individuals with light skin have pink undertones. Light ash blonde, platinum blonde or ash brown are the colors suitable for this skin complexity. They should avoid the following colors, red, yellow, golden or bronze tones. These colors make your appearance sallow and they may not bring up the clearly your hazel eyes.
Best Hair Color for Hazel Brown Eyes
Besides the eyes color, skin tone and complexity is what should determine the type of hair color you are wearing. Browns eyes people also have variations when it comes to the skin type and tone. However, your guide to the selection of a complementing color for your double attracting should be based on the following tips.
Your hair color should be within the three shades of your natural hair color. Your brown eyes are naturally complementing your natural hair and if you have to change it should be within the shades as said and this will make your eyes pop clearly.
Blonde highlights can be put on to spice up your medium brown hair. Burgundy or rich brown is suitable for those who have dark natural hair. Auburn and chestnut hair colors complement for those with the light or dark brown natural hair.
It is a good advice to choose the best hair color by ruling out some of the colors that you don't work for you. Best hair color for hazel with brown eyes should not include the following especially if you have a warm skin tone, that is, yellow or golden undertones; blue shades, violet, beige and ash base.
Brown eyes with cool skin tone, that is, bluish veins should not involve the following colors; gold, yellow, red and some bronze tones respectively. They not only make you sallow but also drawn.
Best Red Hair Color for Hazel Eyes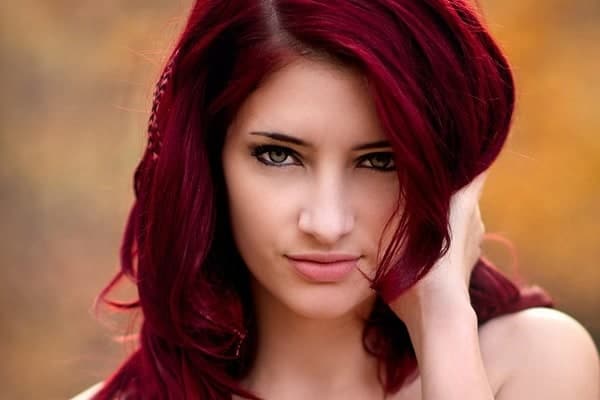 There are various shades of red hair color that complement different eye colors. Red is a direct complement for green as the two colors contrast on the color wheel. Green hazel eyes are advantageous since it goes well with any shade of red hair color.
Your skin undertone should also determine the kind of red shed hair color. Bold red, reddish-brown or auburn are the distinctive shades that do well for hazel eyes. Examine your skin tone and select any from the three as long as your eyes can pop and be seen clearly.
Hair Color for Hazel Eyes and Warm Skin Tone
Warm skin tone implies that your veins are green when observed under the wrist. Similarly, your skin undertone varies within yellow and golden. The best hair color for hazel eyes should define your skin tone as clear as possible.
Warm skin tone does not work best with the following hair colors; shades of blue color, violet, ash base, and beige. Warm skin tones are beautifully described with the following tones of hair color; red, gold, bronze and yellow tones respectively.
Facts about Best Hair Color for Hazel Eyes
Blue-eyed ladies look beautiful when wearing light blonde or medium brown hair colors
You can tell your skin tone or undertone by looking at the veins under your arms over a bright light.
Hair color should echo your skin tone for you to look more flattering
Undertone is most among women of color.
However, everyone is beautiful and people will notice this at different levels depending on how you have accentuated your hair by choosing the best of the best hair color for hazel eyes. Any comment or suggestion to better the information on this page is warmly welcome.