What is the best ash brown hair dye? The post explores best brands for light, dark medium and dark ash brown hair dye. Read to get insight on how to accentuate your hair color using these shades of ash brown hair dye.
Best Ash Brown Hair Dye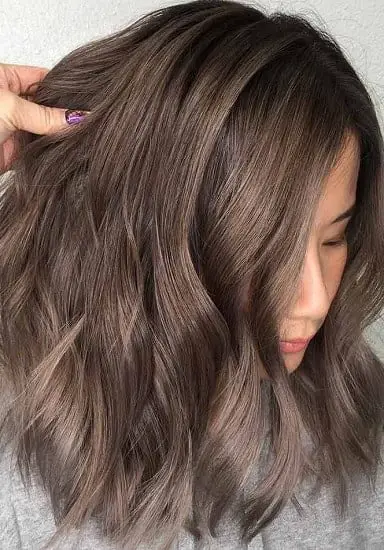 Many people experience gold or red tones after dying their hair with some brown hair color shades. There are many factors that can lead your hair to turn after coloring. Some of them include:
Exposure to the sun is one way that leads to fading of the semi or permanently treated hair. The ultraviolet rays in the sunlight cause such an effect. While in the sun, try to protect your hair with suitable sunscreens or a hat.
Chlorine is a chemical bleaching agent though it is also used in water treatment. Since you need water for your daily life like swimming, washing, and bathing, you are likely to forget the negative consequences that can arise in exposing your hair to chemically treated water.
Since chlorine is capable of reacting with your hair color leaving you with green brassiness on your head, protect your hair from direct contact with chlorinated water. You can put on a bathing cap while showering or swimming.
There are hair care products that can be harsh to your color treated hair. Certain clarifying shampoos and among other volumizing products can strip off the color from your hair hence giving you the red or golden tones.
Your hair ought to be conditioned at least once a week to make it shiny and soft. This is also the only way of moisturizing your hair since color treatment processes highly dehydrate your hair making it susceptible to damage. There are ash shampoos, toners and ash brown dyes for the hair that can neutralize the orange, red or golden tones in your hair.
Best Ash Brown Hair Dye to Get Rid of Gold and Red Tones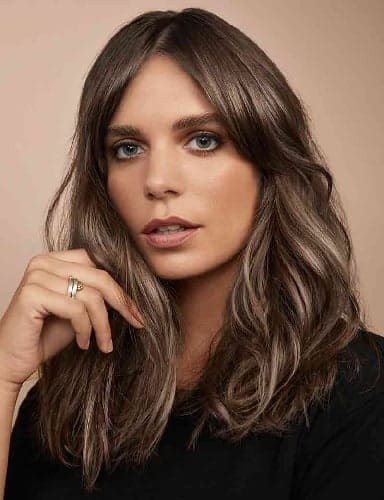 Ash brown hair dye has been used by many people in the removal of the red tones experienced after coloring the hair using oxidation dyes. The subtle blue-green hues of the ash are capable of balancing the orange-reddish tones in your brown hair preventing them from showing off. If you have olive skin try out the best nude lipstick that will go well with ash brown hair too.
Ash brown permanent hair color with blue and violet bases are perfect in giving you're a neutral brown hair. Get the right shade of ash since darker shades of ash results to darker brown hair color. Professional colorists in beauty salon are the most ideal people to handle your red toned hair.
You can still deal with the red or gold tones in your brown hair by going for the best brand of the ash brown dye. Some of the popular and suitable brands to go for include the following.
Perfect 10 Nice 'n Easy Hair Color by Clairol:
The permanent hair color product is said to be easy to use and it gives your hair a shiny reflective dimension within the shortest time of application. It is said to perfectly cover grey hair. The complete kit comes with the color crème, the activating cream, conditioner and an applicator tip for roots.
The only shortcoming with this product is that the smell may not be pleasant and it may not last long for some types of hair. Just like any other dye, this product can be messy and care should be taken while using to avoid staining your bathtubs, skin, and clothes.
Skin allergy test should be done to avoid any complication. If you cannot do it on your own using a small portion on your skin, the doctor can help you to determine your allergic reaction to the dye. Stand test before an entire head application can give you further directives on the right time and procedures for a successful dyeing process.
Light Ash Brown Hair Dye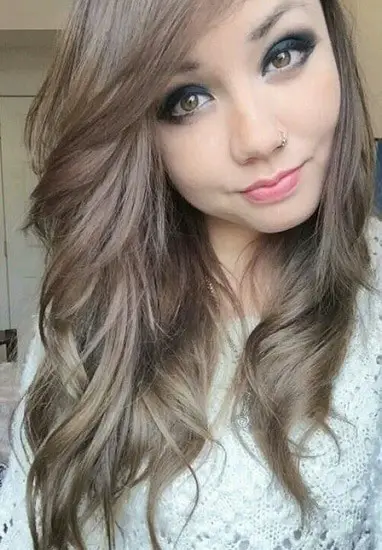 There are many people who cannot distinguish between light ash brown hair dye and the light brown hair dye. What brings the difference is the concept ash that describes the tone. The ash tone is specifically made to neutralize any brassiness of your hair that might have risen from the previous dye.
Light brown hair dye has nothing to do with toning down the red, gold or orange tones in your hair. There are some ash tones that can turn blonde hair to green brassiness. Therefore select a suitable and best light ash brown hair dye for your hair, whether it is blonde or brown.
Best Light Ash Brown Hair Dye
There are various brands and different shades of ash brown that can be used to tone down your red toned hair to neutral brown. Some of the good products used among many people and have since worked include the following:
Nice'N Easy Hair Colour Non-Permanent Light Ash Brown 75
This product by Clairol is perfect for giving your hair a long-lasting shiny natural hair color appearance. It is a non-permanent brand that completely covers grey hair. It lasts in up to 24 shampoos hence making your rich hair color stay without fading. The price is pocket-friendly and it ranges from $5 to $8 in most drug stores.
L'Oreal Paris Superior Preference Hair Color, 6A Light Ash Brown
This is a permanent ash brown hair color product that provides hair with vibrancy soft silky hair appearance. The shine serum in the conditioner is responsible for the shiny glow of your hair. The vitamin E used as an ingredient combines with a UV filter to nourish the hair to look natural, healthy and long-lasting.
The brand can be used on any hair type including blonde, dark or brown in creating a cool natural appearance. The kit is complete and contains everything required for the entire application process. Purchase enough especially if your hair is beyond shoulder length long to avoid shortage during the application.
Dark Ash Brown Hair Dye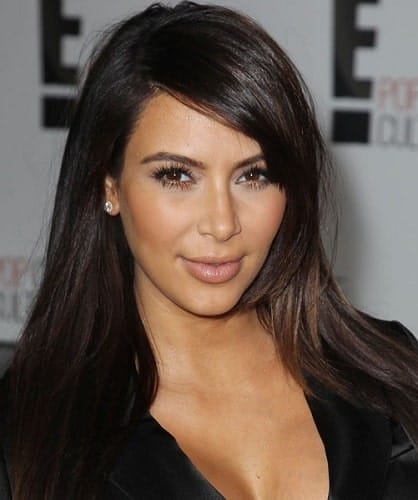 The volume developer in most dyes contains peroxide which carries out the bleaching process of your hair to a certain level. This substance may be too strong for the hair being processed and the effect can be observed through the undesired brassiness.
Dark brown ash hair dye is one way of getting rid of red hair experienced among many individuals. Not every dark ash brown dye brand will work for your hair. There are those that have been used and customers have testified them as effective. Take a look at a few discussed in a nutshell below.
Best Dark Ash Brown Hair Dye
L'Oreal Paris Excellence Triple Protection Color Creme, Dark Ash Brown 4A Cooler
This is another best brand of ash brown dye you can go for. The kit comes with the color itself, the developer and the conditioner. For the safe application, you will also find in gloves, applicator comb, and a protective pre-color serum. The color out cove may vary depending on the nature of your natural hair.
L'Oreal Paris Excellence Crème with Pro-Keratine Complex
This is a permanent hair color product by L'Oreal Paris that is said to provide maximum protection of hair. The radiance appearance of the hair is lasting hence suitable for completely covering grey hair. The orange brassiness is neutralized on an application of this dye giving your brown hair a desired neural tone.
Medium Ash Brown Hair Dye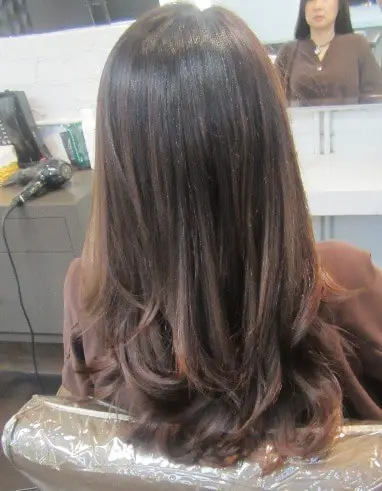 Medium ash is best for covering light brown hair color. This shade of brown ash hair dye is perfect in removing the red and orange tones seen in the brown hair color especially when exposed to the sunlight. Due to the variety of brands in the market make enough inquiry on what is perfect for your natural or bleached hair.
For your dark brown or black dyed hair, you may need a color stripper before the application of medium ash for more subtle silky appearance. Select the best shade to give you the right tone. Visiting a nearby hairdressing school for further advice can be another economical way of knowing how you can go about eliminating the red and orange tones from your hair.
Best Medium Ash Brown Hair Dye – Brands
L'Oreal Paris Preference Permanent Hair Color Medium Ash Brown 5A
This brand from L'Oreal Paris is said to have a long lasting color effect on your hair. It has 100% grey hair coverage and it's gentle on hair. The complete kit has a conditioner and in the box, you will also get the application procedures. Some few users only complain of inability to cover some spots especially when covering grey hair.
Nice'N Easy Hair Colour Med Ash Brown 117A
This is a permanent hair color by Clairol. The long-lasting and capacity to neutralize the red-orange tones in the hair made it the most preferred and popular among many women. It is applicable to any shade of brown hair color right from light to dark. You can completely cover your grey hair using this brand of product. For your natural red hair expect to get medium ash outcome with few red tones as explained by the manufacturer.
Nice 'N' Easy by Loving Care 77 Medium Ash Brown by Clairol
This is another non-permanent that lasts up to 6 to 8 shampoos. It is ideal for removing any brassiness in your brown hair. The hair dye should be applied carefully as the instructions provided are adhered to.
John Frieda Precision Foam Color Permanent Hair Colour, Medium Ash Brown 5A
The easy and application formula by John Frieda is effective in giving your hair the right tone. The foam is made to flow in a unique manner making it spread to all parts of the hair in a gentle manner. Conduct an allergy test to be certain if the product is suitable for your skin.
In conclusion, ash brown hair dye is more or less same to any other brown hair dye. The major difference is when it comes to ash tone which is the ability to neutralize unwanted orange tones that appears in brown dyed hair. Follow instructions carefully if you are performing it on your own. Above all, professional colorists are the ideal people to handle your hair coloring process effectively.
You May Also Like:
http://www.beautyclue.com/hair-growth/is-onion-for-hair-growth-good-receding-hairline-bald-patches-greying/
http://www.beautyclue.com/how-to-lighten-hair/how-to-lighten-dark-hair-naturally-fast-at-home-overnight/
http://www.beautyclue.com/dandruff/how-to-get-rid-of-dandruff-fast-permanently-naturally-remedies/
http://www.beautyclue.com/dandruff/what-causes-dandruff-severe-dry-scalp-head-hair-teenagers-men/
http://www.beautyclue.com/how-to-lighten-hair/does-lemon-juice-lighten-hair-bleach-black-without-sun/