What is the best platinum blonde hair dye? Get more insight on platinum blonde hair dye, best dirty blonde dye, and golden blonde hair dye as discusses in this article besides how to remove this shades of blonde hair color dye.
Platinum Blonde Hair Dye
Platinum blonde hair is among the most popular and attractive hair color. Knowing how to accentuate your hair with the best platinum blonde hair dye will not only ensure the safety of your hair but also make you the most flattering woman ever. To attain platinum blonde hair color can be tricky especially when it comes to dark hair.
For light or natural platinum hair color, the process can look simple. Going platinum can perfectly be done at the salon by professional hairdressers for the most stunning outcome. You are also at liberty to do at home platinum blonde hair dying at your own risk. This is due to eminent hair damaging that can arise and become difficult to manage.
Platinum hair color is fantastic when it comes to cool skin tone women. This color hue complements perfectly with the cool skin undertones for a vibrant appearance. Before changing your hair color, it is also a recommendable you consider the outcome on your eyes color. Remember your eyes ought to pop and stand out.
Going far from your natural hair color can make you look artificial if not professionally done. According to the experts, staying within the three shades of your natural hair color is the best way to appear natural and your eyes brow color won't betray you. The beige or ash platinum blonde tones can be flamboyant when correctly done.
Best Platinum Blonde Hair Dye – Brands
L'Oreal Preference Les Blondissimes LB02 Extra Light Natural Blonde
L'Oreal Preference Les Blondissimes LB12 Extra Light Sun Blonde
Revlon Colorsilk 04 Ultra Light Natural Blonde
Revlon Colorsilk 05 Extra Light Ash Blonde
L'Oreal Preference Les Blondissimes LB02 Extra Light Natural Blonde
L'Oreal Preference Les Blondissimes LB12 Extra Light Sun Blonde
Revlon Colorsilk 04 Ultra Light Natural Blonde
Revlon Colorsilk 05 Extra Light Ash Blonde
Clairol Balsam Color Liquid Permanent Hair Color Ultra Light Natural Blonde 599
L'Oreal Paris Preference Permanent Hair Color Lightest Ash Blonde 9.5A
Already Blonde and you want to go Platinum Blonde?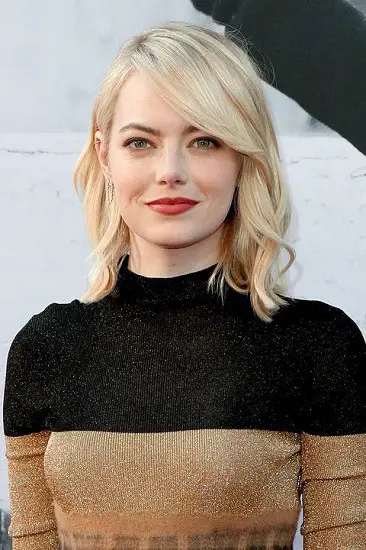 If your hair is light or naturally blonde, it becomes a relief when you want to go platinum blonde. The process can be successful without experiencing any hair damage. The best platinum blonde dye has the capability to lift your hair color. After pulling your ash tone dye, you can add some radiance using a blue or violet based toner though it is not mandatory.
How to Go Platinum Blonde from Dark Hair
Dark hair is fabulous in appearance and is the only hair color that complements most of your features. Black hair requires the lowest level of maintenance and has been preferred by many girls for most of the time. It is irony of hair color that dark hair women always want to go light hair and true to the converse.
Going platinum blonde should not give you a headache, though it is also not as easy as a click of the mouse. The process is among the difficult hair transformation mechanisms. Experts are the best to handle this though you can risk on your own by obtaining hair dye kits from the drugstores around.
Dyeing Black Hair into Platinum – Procedures
Begin by combing your dark hair as you divide it into approximately four sections. This will enable handling of one section at a go while the rest is clipped. This will ensure easy application of the bleach and the dye.
Begin your bleaching process carefully as you follow instructions provided in your platinum blonde bleach kit. Example of the best bleaching product you may use is the Roux White Bleach or Raw Beyond Bleach 30.
Gloves should be used during the application to avoid staining your hands. A piece of a towel is better placed on your shoulders to also prevent staining your skin. For scalp and forehead protection apply petroleum jelly prior to the dying process.
Allow your hair enough time of approximately 35 minutes to lighten. This should also not go beyond 45 minutes since your hair will be fried and you will keep cursing. Rinse your hair with warm water to remove the bleach solution and let it dry on own completely.
Apply your platinum toner and wait for 15 to 20 minutes for the hair to dye then rinse. Example of the best toner you can use is the Manic Panic's Virgin White or Special Effects Toner #21 among others.
When your hair is dry, condition to make it soft and moisturized. Use a nice deep conditioner as recommended.
Your hair may not go platinum blonde for the first dyeing process. You ought to take some time of approximately six weeks to process again. This is due to resistance from more pigments in the darker hair. For the first time, you may only attain brown or orange and be sure that the subsequence treatments will blast to the platinum blonde you have longed for.
You can watch the following video to dye your hair to Icy platinum blonde
How to Go Platinum Blonde from Brown Hair Color
Just like black hair color, your brown hair color will have to undergo a sequence of bleaching to attain a platinum blonde hair color. The bleaching process is more or less the same to that for black or dark hair. Lightening your hair in stages is the best way to go platinum without incurring much hair damages.
For the first stage, it is recommendable that you choose a shade one level below your natural brown hair color. Bleach and dye then wait for six weeks and repeat the same as you take on one shade below in that sequence. The process will take longer though, by the end of it, your hair will remain perfect with minimal or no damages.
" Mix the color according to your package directions, then apply it to the ends of your hair for 8 minutes before applying the color to the rest of your hair. Because your scalp is warm, the hair around it processes color more quickly, so your ends need time to catch up if you want an even platinum shade."[Hair color expert Sharon Dorram in "O, The Oprah Magazine."]
Dirty Blonde Hair Dye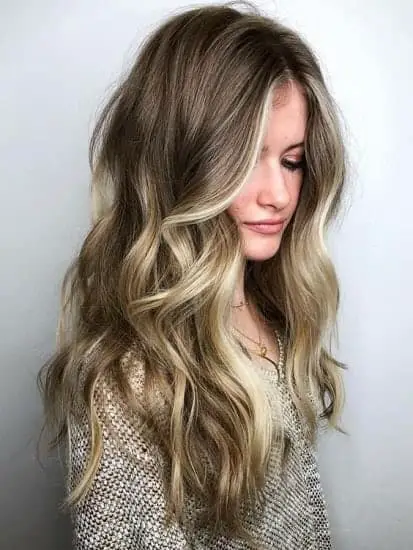 For natural blonde hair, you can go dirty blonde without having to bleach your hair. Dark or brown hair requires a strong bleaching kit. You will have to do several bleaching for you to attain the lightest shade of your hair. Ferrari bleach blonde is an example of the best bleach kit for resistant dark hair.
Going dirty blonde can be perfectly achieved when done with a professional. Your hair will also require high maintenance standard right from conditioning to bleaching the roots regularly. There is a possibility of the hair turning tallow if not well cared of.
Factors to consider before going Dirty Blonde
At home blonde dyeing or salon
How to attain the right tone of the dye.
Your taste of colors and personality
Your eyebrows color
Maintenance of the blonde
Best Dirty Blonde Hair Dye
Some of the most working and popular brands for dirty blonde include the following.
L'Oreal Paris Preference Permanent Hair Color Ultra Natural Blonde 10NB
Clairol Nice 'n Easy Color Blend Foam Permanent Hair Color Medium Ash Blonde 8A
Clairol Nice 'n Easy Perfect 10 Permanent Haircolor Medium Champagne Blonde 8.5A
L'Oreal Paris SFX Creme Hair Lightening Kit Super Blonde
Golden Blonde Hair Dye
You can take the plunge and go for golden blonde hair color from your natural blonde or dark hair. This can range from multidimensional honey blonde to ombre hues that can make you look stunning. Take a look on the following golden blonde hair dye that may flatter your complexion.
Dark Golden Blonde Hair Dye
If you are naturally blonde and you want to go dark, golden blonde is the gorgeous option for you. The same applies to those who are brunette and want to go a bit light, this stunning blonde shade is all you need to look that flattering. This hair color is the best compliment to for warm tan skin since it makes the yellow undertones look vibrant.
Going dark golden blonde is very straightforward for you who have blonde hair. For darker natural hair it becomes a bit complicated. When your hair is dyed black and you want to go dark blonde get prepared for anything including your hair damage.
For natural or dyed blonde hair, go for medium blonde shade and you don't have to bleach it anymore. Your hair at this point is capable of adhering to medium dark golden blonde and the outcome will exactly be what you desire. Remember that dyes will always tend deeper compare as compared to the image on the box.
For your natural black or dark brown hair, you have no better option than taking risk of bleaching. High lift blonde shade may not be much effect on this high pigmented hair. Such products can only lighten to a limited level of about 7. If this is your preferred alternative then a demi color or a toner should be applied to counter the orangey or red appearance.
Your hair could be dyed dark or black currently and you want to apply a dark blonde hair dye then you have to remove the bleach and some products like Color Oops can be used. Since this process will make your hair to be more porous, the light shade will be ideal to save yourself from the browning of the hair upon application of a darker shade.
Bleaching can be the option but your hair may turn orangey. This should not worry you if you have green based toner. Dyeing in stages can reduce the rate of hair damage. This means that you wait for your hair to get over a particular stage like yellow and proceed to process again until your dark golden blonde is attained!
Light Golden Blonde Hair Dye
You can attain the stunning look by using light golden hair dye to accentuate your hair. Light golden highlights are also flattering. To attain this perfectly your hair should either be light brown naturally or dyed dirty blonde. For darker hair, it is quite complicated and getting it to a professional can be the best alternative.
Blonde or brown dyed hair should be processed by a color fix color remover to make easy penetration of the chosen shade of golden blonde. You can now apply your light golden blonde hair dye. There are some products like ION blonde hair dye that comes with, "Lock in the Blonde" that ensures your hair does not turn to brassy or yellow. Condition to restore the moisture content of your hair.
If you have grey hair, the best way to make it fabulous is dyeing it light golden blonde. The shade not only makes you look youthful but also make you flattering. Go for semi-permanent hair dye in light blonde hair color since they easily penetrate your grey hair to accent it making you attractive.
Best Golden Blonde Hair Dye
Clairol Perfect 10 By Nice 'N Easy Hair Color by Clairol
L'Oreal Paris Feria Multi-Faceted Shimmering Color by L'Oreal Paris
Garnier Nutrisse Haircolor, 93 Light Golden Blonde Honey Butter
Garnier Nutrisse Haircolor, 90 Light Natural Blonde Macadamia (Misc.)
Garnier Nutrisse Haircolor, 100 Extra-light Natural Blonde Chamomile (Misc.)
L'Oreal Paris Feria Multi-Faceted Shimmering color by L'Oreal Paris
Garnier Nutrisse Ultra Color Hair Dye by Garnier
How to Remove Blonde Hair Dye
Dying your hair blonde is not final and you may feel that you have made the wrong choice. It might have coasted you including hair damages but when the color has become boring or faded you have no alternative than to remove it. Sometime you may want to go back to your natural hair or change to another hair color.
Just the way bleaching and dyeing your hair can be tricky, removing hair dye can even end up being worse. This is due to eminent hair damaging even further. Trimming your hair ends as new roots grow can be the most natural way of removing the dye. An alternative is using a hair color stripper and take a look at the following procedures on how it works.
Procedures on How to Remove Blonde Hair Dye – Instructions
Begin by consulting a professional hairdresser or colorist and explain the reason as to why you want to remove the blonde dye. It could a small problem that he or she can easily fix.  This is the right person to recommend to you on the suitable product or process to use in the removal of the dye.
The next step is to purchase the relevant color remover product recommended by your colorist. If you go for a color stripper or reducer, the color will completely be removed together with the dye molecules. This product acts on the peroxide used while coloring making it break down along with color to washable levels that will be rinsed out.
There are individuals with sensitive skin type. To be certain conduct your doctor to check your sensitivity and test if the product is safe or can cause allergies.
A strand test should be done to give you the blueprints about the removal. A section of hair is cut from the back of your head and placed in a small mixture of the product. Keep timing as you compare with the instructions provided by the manufacturers.
Having satisfied with the results, follow the instructions as provided and apply the color stripper product. Let it take time as directed and shampoo to rinse out the product.
Your hair should now be dried and a deep conditioner is applied to restore yours to normal moisture condition. Low pH conditioning product is recommended for a soft and shiny natural hair appearance.
You can also watch this video tutorial to get your natural hair color back 
Blonde Dye Removal Tips
If you want to re-color, semi-permanent hair dyes are recommendable. This will promote fast repair of the damaged hair.
The color stripper product can be staining hence the use of gloves and towel on your shoulders to protect your skin and clothes from the tinge.
Follow the instructions provided strictly and accordingly. Remember to do a strand test before proceeding to full action.
Hair color products have an unpleasant smell and perform any treatment in a well-ventilated room to avoid choking and suffocation.
Note that this post does not guarantee on the safety or effectiveness of any blonde hair dye product. Your professional colorist and doctor are the only people who can assure you of any product you have purchased. Your contribution through comments is the best way to improve and perfect the information provided to you.