What is the best brown hair dye? The post explores best brands for temporary, natural and black-brown hair dye. Read to get more insight into brown hair ideas and how to make brown hair dye.
Best Brown Hair Dye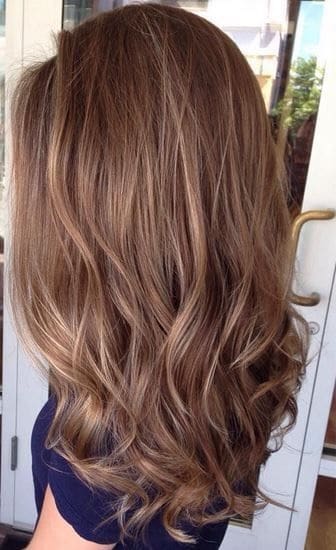 Do you know why many women used to shy away from brown hair color shade? Brown has come to be appreciated as trendy and stunning hair color among many stars. Knowing how to ascent your skin tone with the right brown hue will not only make you flattering but also makes you step in the spotlight.
Dark to medium brown natural hair color has strong red tones. Due to these underlying orange and reddish tones, brunettes are likely to experience the unwanted tones when they dye their hair. This is because the dye only lifts the top color of the brown hair hence exposing out the reddish tones.
This is why most women avoid this nuance and prefer some shades like rich auburn, warm red or caramel highlights. Remaining within the three levels of your natural hair color can be the best idea in ensuring that the red tones are not so much conspicuous.
There are color toners that can also be used to cool down the reddish or orange tones in the brown dyed hair. Ash brown hair dyes are also effective in neutralizing these tones. Therefore, there should be no reason as to why you should not pull off your desired brown hair color.
There are various brands of brown hair dyes that can give your hair a permanent or semi-permanent brown color. To ensure the color is lasting long without a high level of maintaining, then take time and research on the available products. Below are what you can give a preference though prior information from your doctor and colorist should override the rest of the factors.
Temporary Brown Hair Dye
Temporary hair dyes do not penetrate the cuticle and lift any hair color. They are made to only coat on the surface so that they can wash out in shampoo when someone wants them out. The best temporary brown hair dye should not damage your hair.
Most temporal brown hair dyes work effectively on medium to dark brown hair color. Light brown and blonde may not be the best hair type to accommodate temporal hair dye. There is a high tendency of the dye not completely washing out in shampoo when getting it out of blonde hair.
The tinge can become permanent. Blonde and light brown hair is more porous and it allows more of the dye to penetrate the hair cuticle and settle in the hair shaft. Brown temporal dye may not show up on dark or black hair due to the high level of pigmentation of this hair type. Lightening may be the best option before application of the dye.
Funci-Full Temporary hair color is among the best brands. The product is perfect for medium to dark brown hair and it completely covers grey hair. This ammonia-free brand is the ideal in giving your hair a subtle shiny appearance in an easy and gentle application.
Alkaline shampoo is said to remove temporal hair dye more readily compared to other types. It is capable of opening up the hair cuticle letting the penetrated dye to get out. Remember to condition your hair properly having used alkaline shampoo.
Color sprays are among what people think can be used on blonde hair. This is not a good idea since they are capable of giving you a pink tint that will not be easy to wash out. They are also likely to appear artificial and fake.
Natural Brown Hair Dye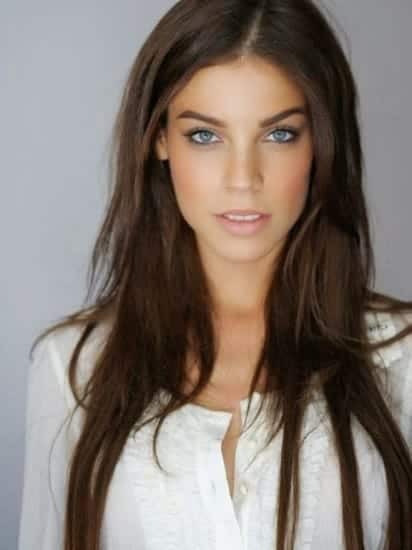 Natural hair dyes are the only way to go if you want to avoid the risk of frying your hair or damaging your scalp with the application of harsh chemical for bleaching and dyeing your hair. There are various natural products that can give your light hair a brown tint. Some include the following:
Henna
This is a plant extract that contains natural ingredients like vitamins that not only nourish your hair but also gives your hair a natural brown shade. The extract is processed and packaged by various manufacturers. The application instructions are always provided to ensure you are getting it the right way.
Black tea
When black tea is brewed in a pot and applied to your hair, you will not doubt the appearance of the brown shade. To maintain the shiny look of the hair, a little amount can be added to your hair shampoo when washing your hair. You can also apply directly and allow it to dry a few minutes in the sun to give your hair a nice brown tint.
Black Coffee
Brew a strong black coffee in a pot and apply to your blonde or light brown hair. This natural brown hair dye will give you a fabulous darker shade of brown. Your hair will require a low level of maintenance and a regular application will give you a deep shade. Saturate your hair with the solution and let it dry for 30 minutes before you wash it out and condition your hair.
Black Brown Hair Dye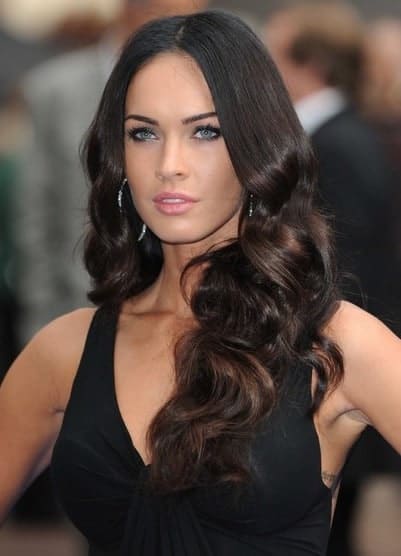 Black and dark brown hair color is more or less the same. It is very difficult to lift black hair color using a hair dye. The color will not show up and your hair can end up with unwanted red tones. Lightning is among the alternatives when you want to color your dark or black hair.
Though this is a hair damaging process your professional colorist is the ideal person to handle it safely. Another alternative is to go for heavy highlights and add a tone of your desired shade to the highlights for a more vibrant appearance.
For light brown and blonde hair, going black brown is not that hard. You can do it at the salon or you can purchase a box dye to carry out the process on your own. What you need is a nice black brown hair dye that will not give your hair brassiness.
Revlon Colorsilk #20 Brown Black is among the best and popular black brown dye suitable for lifting blonde and light brown hair. It uniformly covers your hair without leaving any spots. This ammonia-free product is gentle and easy in application. You can also cover your grey hair effectively using this black brown hair dye by Revlon.
Brown Hair Dye Ideas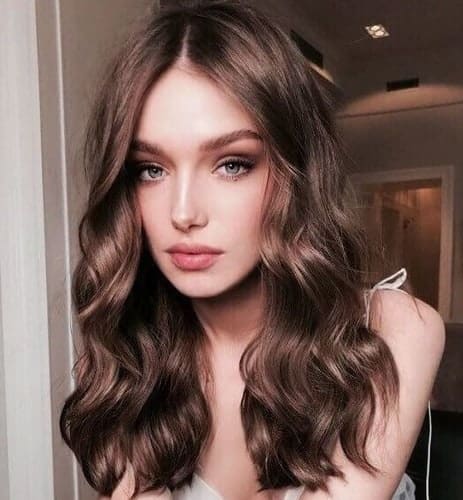 Brunettes can have more fun when it comes to accentuating their hair. The only secrete that many celebrities and holly wood stars have discovered is to remain within the two shades of their natural hair color. Brown hair color looks fabulous in various hairstyles especially the feminine trendy ones.
Caramel brown highlights flatter more for people with a base brown complexion. The golden highlights towards the mid-length of the hair down ends ending with lighter tips is all you need to look like Jennifer Lopez in her caramel brown hair color.
With your sharp makeup and hot red lipstick, you can pull honey brown stunning hair appearance. Go for gold and honey highlights over your natural medium brown to pull off this blonde- brown warm hue. Don't go for this hair color style if your makeup features are fair.
For your warm complexion, chestnut brown can make your golden-yellow undertones shiny and vibrant. Light auburn highlights are suitable for adding dimension to your hair making it appear chocolate rich. The dark brown base and caramel are the best compliment for brown eyes and the highlights add radiance to the golden hues in the eyes.
Long tall hair looks fabulous in dark ash brown in making hazel eyes stand out for among warm light skin women. To add movement to your pretty hair go for layering which will also make your face to come up clearly. Avoid one length for your petite and go for a style that will not appear much overwhelming.
Smoky brown is a dark shade that can be pulled off by almost everyone. The natural appearance of this hair color is perfect, especially for dark or olive skin complexions. Don't opt for this hair color if you are pale skin. Maintain within your two shade of natural hair color to make your appearance natural.
Tips on How to Dye Hair Brown
Medium brown hair dye will appear dark on extremely light hair.
Determine your hair undertones before purchasing either a cool or warm labeled hair dye.
Professional lightning should be carried out on black hair before color lifting.
Decide whether you are going for permanent, temporary or semi-permanent hair dye.
Carefully follow the provided instructions while dying hair on your own.
How to Make Brown Hair Dye
It is very essential to learn how to make homemade brown hair dye. Since box dies and hair lightening kits contain chemical substances that can be allergic and hair damage, this can be the best alternative to go. There are natural ways you can attain dark brown hair without risking any damage or health condition.
Black coffee, sage tea, and walnut husk are popular, and suitable in giving your light brown or blonde hair a dark brown tinge. For black tea, you will have to mix 3 tablespoons full of black tea, the equivalent amount of sage and mix in a teapot full of water. Boil and let it brew for some time. Saturate your hair with the solution and allow 30 minutes before washing.
However, make hair color decisions wisely and involve your doctor to conduct an allergy test before trying any product on your hair. The salon is the most preferable place to get firsthand information for your hair coloring process.
Don't miss out this video and know how to make brown hair dye at home with coffee