What is the best dark brown hair dye? Get more insight on best brands for darkest, medium and temporary dark brown hair dye. Read to learn how to accentuate your hair with a hair color that makes you look stunning.
Best Dark Brown Hair Dye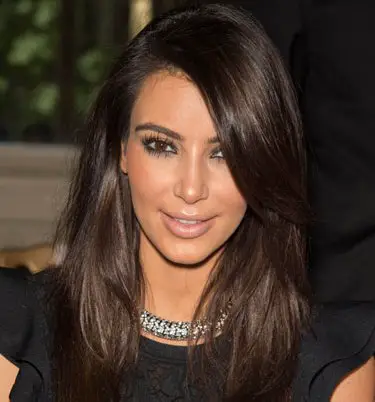 Going on the dark side of brown will not only make you step in the spotlight but also makes your appearance stunning. You only need to know how to make your trendy shade perfect. It always begins by knowing your skin tone before giving it a perfect complement of hair color.
Brunettes are said to have a high concentration of natural red pigments. That is why your hair is likely to have reddish tons on the application of a dye which only lifts the top color and exposes the red pigments. Brown has many shades that suit specific people basing on their skin tones.
Remember to keep your hair color within the three levels of your natural hair color. This not only makes you look natural but also makes it easier to correct a mistake is the color goes wrong. In a nutshell, take a look at the best brown hair color for your skin tone.
Brown Hair Color and Skin Tone
Light skin tones cannot perfectly pull off a dark brown unless this is the natural hair color. This is a shade that requires enough pigment that adds vibrancy to this color. If you are a light skin complexion go for warm red tones or lighter strawberry hues. Also, read about the best lipstick suitable for fair skin.
Medium skin tones mean that you have sallow or yellow undertones. The best brown hair color shade to accentuate your hair is anything between caramel to rich auburn. Avoid going to extremes like blondish or blackish. The neutral you remain the perfect your appearance becomes.
There is no doubt when dark skin tone pulls off darker shades of brown. If you are olive skin tone, go for deep shades of brown. Get the best dark brown hair dye to lift your hair but remember that concept of remaining within the three shades of your natural or current hair color. Light hair colors are not suitable complements of dark skin complexion.
Best Dark Brown Hair Dye Brands
Dark and Lovely Fade-Resistant Rich Conditioning Hair Color 386 Brown Sugar
L'Oreal Paris Healthy Look Creme Gloss Hair Color Dark Brown Dark Chocolate 4
Revlon Colorsilk Beautiful Color Permanent Hair Color Auburn Brown 49
Nutress Hair Permanent Haircolor Darkest Golden Brown
Darkest Brown Hair Dye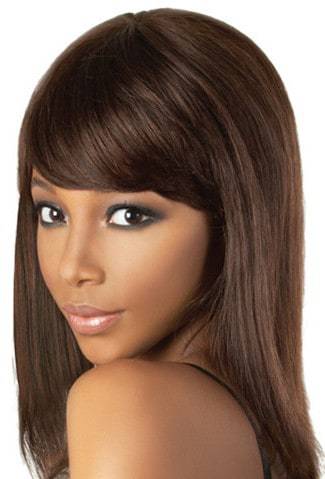 Dark brown is among the admired hair color by most individuals due to its cool nature. Darkest brown hair dye can be used in covering light or medium brown hair dye to give you a stunning look. For the beginners, you can try this using washable tints before you go for the permanent hair color. Some of the best brands for darkest brown hair dye include the following.
L'Oreal Excellence Permanent Hair Colour 3 Natural Darkest Brown
This is said to the perfect dye for covering your grey hair. The product not only ensure strong rich hair but also ensures a long-lasting healthy colored hair. The ingredients used are said to be safe for your health, though it is recommendable to conduct an allergy test before trying any hair color product.
Dark Brown Henna Hair Dye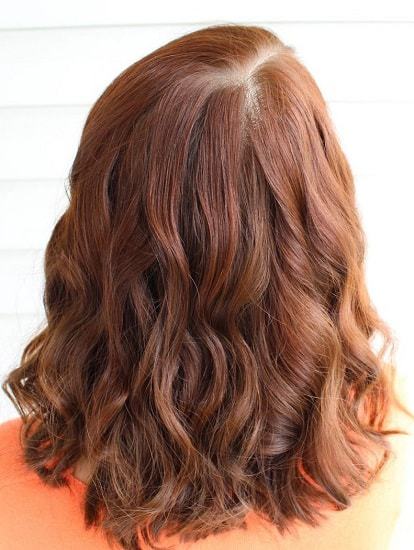 This is a product that is made from natural ingredients and is perfect for individuals with light brown or dark brown hair. This is a traditional formula that can give you the darkest shade of brown in an easy and safe way. For your shoulder length hair, 1 packed is enough, but if you have a long hair going beyond your shoulders you need approximately 3 packets to avoid shortage during the application process.
Black hair may require some few levels of lightening before going darkest brown. It may not be easy for darkest brown hair dye to lift your black hair without bleaching. If you decide to do it on your own then be careful and follow the instructions as provided. Professional colorists are the right people to give you the best tone that complement your skin tone.
It is quite common that when you dye apply the darkest brown hair dye on your own, you are likely to end up with black hair. This is something natural, especially for light brown natural hair. If this happens, don't panic, you just need to give your hair some time and the dye will begin fading hence end up with darkest brown hair color on your head.
Medium Brown Hair Dye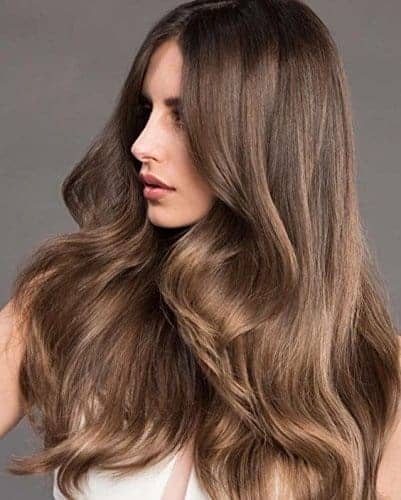 Medium brown is an excellent brown hair color shade for accenting your hair. The best medium brown hair dye brand is all you need to attain this cool vibrant appearance without much hustle. The following are among the best brands.
Clairol Natural Instincts Haircolor, Medium Brown 20
The product by Clairol is said to be perfect in covering your brown or grey hair. It is easy to use and gives your hair a gentle and long-lasting effect of great color. The smell is fabulous and your hair will appear natural at the end of the coloring process.
L'Oreal Paris Healthy Look Crème Gloss Color (Brown)
This is a semi-permanent hair color that has no traces of ammonia. To enhance your natural look, this hair dye product by L'Oreal is perfect since it also adds high gloss shine to your hair. Though not permanent, it lasts for long.
Just for Men Shampoo-In Hair Color, Medium Brown 35, 1 application
This is an ammonia free product enriched with vitamins to nourish your hair. Men can attain the medium brown stunning look within 5 minutes of the application. Follow the application steps if you have to color on your own. Mistakes may lead to your hair color fading to orange or copper hence be careful not to skip a procedure or exceed the recommended time.
41N Medium Brown Hair Color
The medium brown dye is among the best productions by Revlon. Apart from being ammonia free, it has natural ingredients for the nourishment of your hair. The super gorgeous shine is enhanced by a conditioner that comes with the kit.
Temporary Dark Brown Hair Dye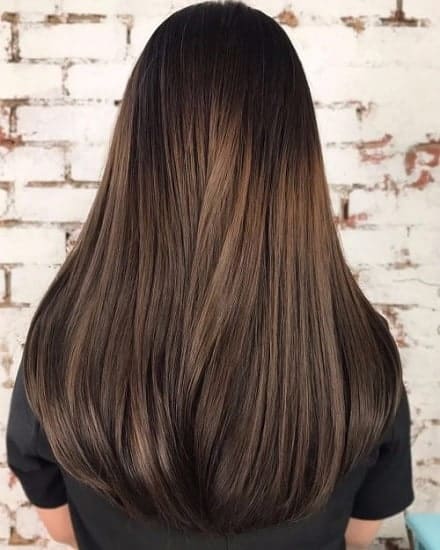 Before you color your hair using either permanent or temporal hair dye, it is important to ask yourself a question as to why you want to change your hair color appearance. If you prefer temporary hair dye, then evaluate and see what are the consequences basing on your natural hair color, the maintenance and how does it affect the state of your hair.
Blonde is among the tempting hair colors and giving it a temporal dark brown hair dye may end with complications. Blonde hair is said to be highly porous compared to other hair types. The temporal hair color is likely to stay longer and even permanently. Any attempt to get rid of it can also give your blonde hair a tint that can only be removed by outgrowing your hair.
For medium to dark brown hair, there are perfect temporary dark brown hair dye kits available in drugstores. Fanci-Full Temporary Hair Color Plush Brown is an example of the most common product used for temporarily covering grey and brown hair color. You only need to shampoo if you want it out. Regular application is the best way to maintain the color and make your hair more vibrant.
In conclusion, therefore, you can comfortably attain the right tone for dark brown hair dye at the salon or at the nearby hairdressing salon. The professional colorists are also the only people who can guarantee you the safety of your hair. An allergy test is vital before use of any hair dye brand.