What is the best shampoo for gray hair? Get more insight on the best shampoo to cover gray hair. Some of the discussed types in the article include, violet, purple and blue shampoo for gray hair women.
Best Shampoo for Gray Hair
Do you want to look flattering in your gorgeous grey? Silver can be one of the most admired and fashionable appearances is you truly know how to accentuate it. The right and best shampoo is all you need to make the grey shiny, soft and tonic. The following are some of the most popular and effective shampoo for gray hair that has made some Hollywood stars like Paula Deen and Sky Ferreira fabulous.
Shimmer Lights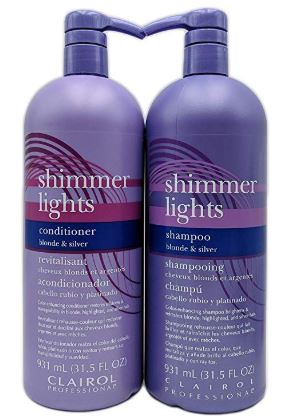 Clairol Shimmer Light is regarded as the best shampoo for gray hair and top-rated. This product is effective in removing yellow tints which are so common for grey hair. Besides cleaning, Shimmer Light conditioner creates a moist and tonic feeling of the grey hair. Fortunately, this type of shampoo ought not to be used on daily basis, simply apply occasionally for the removal of yellow brassiness.
Phyto Phytoargent Shampoo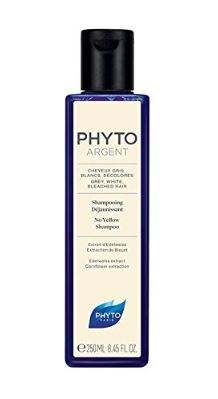 Natural products are the most ideal for hair treatment. Phyto phytoargent is another best shampoo for gray hair that is manufactured from plant extracts. This gives it its anti-oxidant property. Some of the ingredients for this product include walnut leaf, rhatay root extracts, and broom extracts. This dark blue shampoo removes yellow stains and makes the grey hair to glow and shine.
One 'n Only Silver Shampoo
The conditioning effect can be brought to the grey hair by the use of One' n Only Silver shampoo. Some of the ingredients used in formulation include, lavender, grapefruit, lemon tangerine and orange peel. The shampoo's extra-conditioning property has made it popular and even among celebrities.
BioSilk Cleanse Silver Lights Shampoo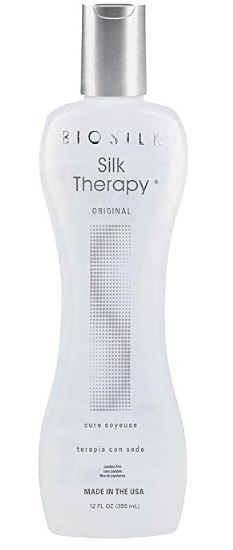 This is just another type of shampoo that is very prominent. The BioSilk Cleanse Silver Lights Shampoo not only nourishes the hair but is also the best for the highlighted or colored hair. It contain Vitamins A, C, and E that makes the hair healthy and strong. The gray hair looks shiny and gorgeous with this product.
Klorane Silver Highlights Shampoo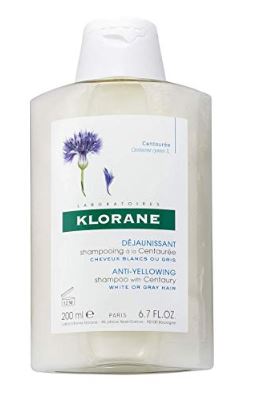 It is recommendable to condition your grey hair on daily basis. Shampoo is not advised to be used on daily occasion. Among all the discussed shampoos for the grey hair, Klorane Silver Highlights Shampoo is ideal to be used daily.
Expect your hair to be toned and brightened just after the use. Remember to condition since grey hair is said to be coarse and tough. The only way to manage it is the application of this type of shampoo together with its conditioner respectively.
Caution on Purple and Blue Shampoos
They should be carefully used since they are capable of staining the shower.
Shampoo to Cover Gray Hair
"Covering grays is tricky because there is always one strand hiding somewhere you can't see it—like the back of your head,"[Johnny Lavoy, hairstylist and L'Oréal Paris consulting hair expert].
Shampoo to cover gray hair may be not easy to be found. GreyBan Hair Darkening is an example of the hair covering shampoo that is said to restore the original natural hair color.
Ways to Cover Gray Hair besides Shampoo for Gray hair
"At the salon, ask for highlights or a few foils, staying in the blonde family if possible, just following the whole crown area and where the part is, and also the sides,"[Bumble and Bumble colorist Tzipi] "It cuts down the amount of highlights you would normally do, and less is more when it comes to maintenance."
"You could just have your colorist cover the individual gray strands,"[Tzipi], to match your natural color, rather than dye your whole head. It'll also be faster than getting a traditional single process. "And when it grows in, you won't have those obvious roots."
"Home hair color in mousse form is genius because it's foolproof to apply and catches all the grey hairs no matter where they are," [Lavoy. L'Oreal Paris makes Sublime Mousse "you just massage it in like shampoo."
Violet Shampoo for Gray Hair
Violet shampoo for grey hair should be capable of removing yellow brasses and brighten up the hair. They ought to have the right ingredients to that make it a priority for grey hair. Some type of violet shampoo for gray hair are popular and effective due to their immediate action.
Examples of Best Shampoo for Grey Hair
Purple Shampoo for Gray Hair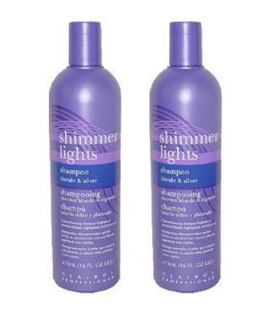 The ordinary shampoo will only clean your hair and nourish it to appear healthy. Purple shampoo for gray hair is popular due to its additional features for removing yellow stains or brassy.
The purple color forms a total contrast to any yellow brassy appearances. Other than using purple shampoo for grey hair, it can also be used with blonde highlight. Example of purple shampoo for grey hair is the Clairol Shimmer Lights Original Conditioning Shampoo.
Blue Shampoo for Gray Hair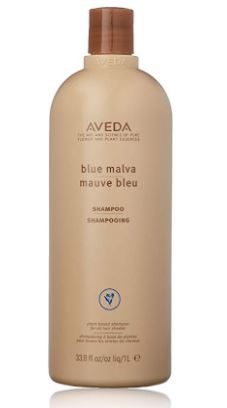 The best blue shampoo for grey hair should be capable of adding silvery brightness to the hair. The brasses should be cleared and neutralized upon usage of a blue shampoo for gray hair. The best example is the AVEDA Blue Malva Shampoo for Gray Hair, and neutralizes brassiness in 33.8 fl oz. /1 liter.
Best Shampoo for Gray Hair Women
The best shampoo for grey hair woman should have the right ingredients that makes it effective in brightening the hair and removing yellow brassiness. The product should be applied once in a while and not on daily basis.
There are varieties of shampoos going at varied prices due to different levels of effectiveness. Our top recommendation will be the AVEDA Blue Malva Shampoo for Gray Hair and Clairol Shimmer Light.