Does honey lighten hair? Get insights on how to lighten hair with honey naturally and permanently. Also find out from the post why honey is used to condition and moisturize hair.
Does Honey Lighten Hair – Overnight, Fast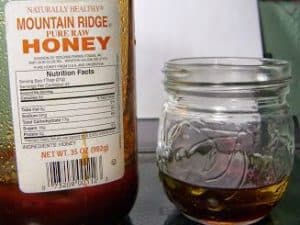 Lighter hair is quite preferable especially during summer. There are different ways to lighten hair which ranges from chemical treatments to natural methods. It is quite known that chemical hair lighteners tend to be harsh and harmful to hair. This makes a major reason to know how does honey lighten hair.
Methods on how to lighten hair naturally are the only ones that will on avoiding such use of chemical ingredients. Natural hair lighteners are not only safe to use but also affordable. Some of such ingredients include; honey, lemon juice, cinnamon, cider vinegar and extra virgin olive oil among others.
Brassiness and hair dryness are some of the side effects of hair lightening especially when incorrect ingredient or chemical agent is used. Some types of hair are not easily highlighted at once and may require several treatments to attain the subtle highlights.
How does lemon juice lighten hair? Just like honey, lemon is yet another home remedy for hair bleaching. It is more perfect when done on light hair such as dark blond and brunettes. For black hair, it hardly works but few people claim that it works when applied for at least 5 times.
How to Lighten your Hair with Honey – Naturally
Using honey to lighten hair is a practice that has been carried out over decades. Honey effectively lightens hair when combined with other natural ingredients. Apart from bleaching using this ingredient on your hair gives it not only a beautiful appearance but also a soft shiny look.
How does honey lighten hair? Here are simple recipes on how to lighten your hair naturally with honey. The instructions are basic and the lightening treatment can be conveniently carried out at home on your own or with help of someone else.
Mix honey and distilled water in a ratio of 4:1. This helps to dilute honey since it is always too sticky. Add some apple cider vinegar to act as a conditioner. Alternatively you can mix with your favorite hair conditioner.
To boost the honey bleaching effect, add little amount of hydrogen peroxide which is an effective hair lightening agent.
Give the mixture some time to settle and apply on your hair. With your shoulders protected with a piece of cloth, pour the mixture on your hair as you use your fingers to distribute it evenly.
When your hair is completely covered with honey, cover it with a plastic wrap or cap and allow the reaction to take some time. The best time to do this is overnight for more effective outcome but protect your beddings from the staining effect of honey.
Using some warm water, wash honey out of hair and pat it dry with a towel. It is good to let it dry at room temperature with no need of a blow dry.
Use shampoo and hair conditioner as normal and your hair will not only attain golden hues of honey but look soft, shiny and bright.
You can alter the appearance by adding specific ingredients. For reddish blonde color hues add cinnamon, henna or ground coffee.
How to Lighten Black Hair with Honey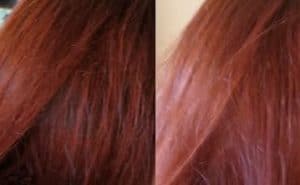 Before thinking on how does honey lighten hair, find out if you have light, dark or black hair. Honey works effectively for dark blondes, red, brunettes and natural grey hair. Black hair is hard to bleach using honey. Treatments of up to 5 times may work for some people though there are high chances of hair turning brassy and orangey.
Honey has been proven to contain enzyme glucose oxidase that can produce peroxide. The peroxide in honey is not sufficient enough to bleach your hair. The pH and concentration is below the requirement for bleaching.
The enzyme present in honey can be activated to produce peroxide using some conditions. That is why water or conditioner is added to honey. It increases the pH value of the solution making it effective for hair bleaching to take place.
Does Honey Lighten Hair Permanently
It is possible to get golden natural highlights with honey. Different people will experience different results. There is also possibility of brassy tones forming especially if you are dealing with dark blonde or black hair. Ash blonde and brunettes can respond positively.
Natural hair lightening is a temporal process though it can stay longer when several shades are done. When the roots grows out there is a natural blending of your highlights. You need to take good care of your highlights after honey hair lightening.
To make your honey lightened hair stay longer; you need to give it a good maintenance. Use best shampoo and conditioner to treat your hair. Cover it especially when you are getting to a moist or humid environment.
Therefore, if you want to go light on hair, research more on how does honey lighten hair, look at before and after photos and make consultation if possible with a professional hair stylist.