The year is winding down and that means New Years Eve is right around the corner! While New Years Eve is the time to reflect on the year and look forward to what the next year brings, it's also the time to go absolutely over-the-top in terms of your makeup! After all, it's your last look of the year and you want it to be memorable, right? Since the dawn of time (okay, maybe not that long) New Years Eve has been synonymous with glitter and shimmer. What's the best way to incorporate glitter and shimmer into your makeup? Eyeshadow! From budget-friendly brands to pricier products, check out five eyeshadow palettes from Sephora that you can use for the perfect New Years Eve eye makeup:
Click on each photo for more info!
1. Fenty Beauty Galaxy Eyeshadow Palette, $59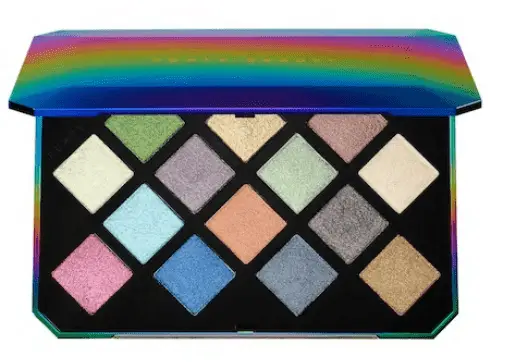 Rihanna's Fenty Beauty is one of the best-selling brands of 2018 and it's not hard to see why! Her Galaxy eyeshadow palette has a gorgeous variety of shades and look at that shimmer! You can also use these shadows as highlighter to give your face that blinding shine for New Years!
2. Huda Beauty Obsessions Eyeshadow Palette, $27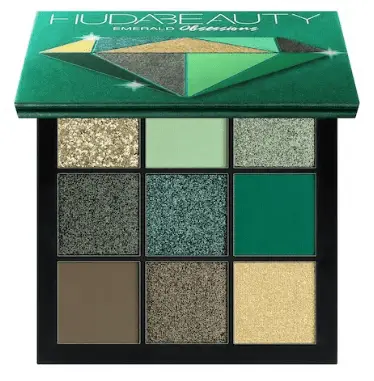 Where do we even begin with all of the amazing things about the Huda Beauty Obsessions eyeshadow palette? For starters, there are ten – yes, ten! – different versions of the palette in color schemes like amethyst, sapphire or emerald (pictured here). Then there's the fact that it's the perfect size to fit in your purse and take along with you for any needed touch-ups. Oh…wait…there's also that unbelievable price!
3. Pat McGrath Labs Mothership V Bronze Seduction Eyeshadow Palette, $125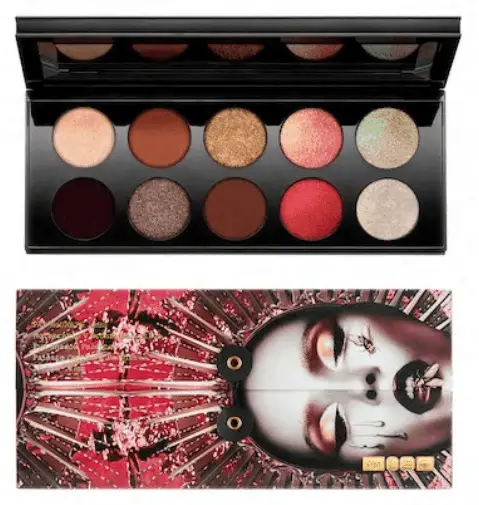 We know that the price on this palette may seem a little steep, but hear us out: It's nearly impossible to find an eyeshadow palette that beats out the ones by Pat McGrath Labs. Her palettes offer a stunning range of shades, amazing color payoff and the shadows blend so beautifully! Trust us when we say that you'll be happy you invested in one of her Mothership eyeshadow palettes.
4. Natasha Denona Mini Star Eyeshadow Palette, $25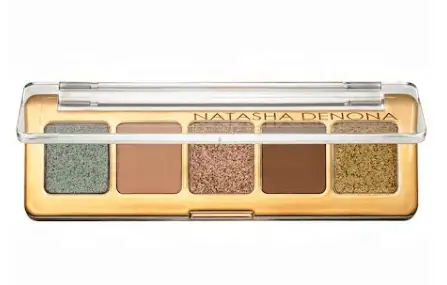 This eyeshadow palette from Natasha Denona has such bold, shimmering shadows and even two gorgeous matte shadows! It's a remarkable price and the best part is that it's small enough to take with you wherever you'll be spending your last night of the year!
5. Too Faced Pretty Rich Diamond Light Eyeshadow Palette, $49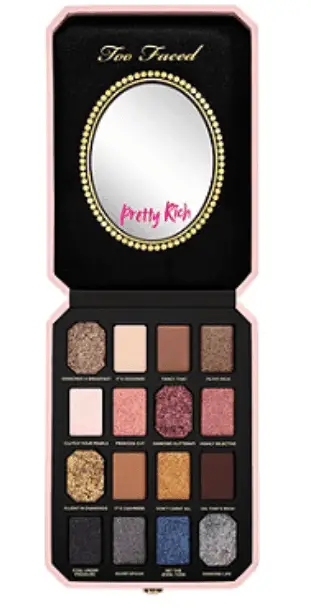 Too Faced is known for their unique, creative palettes and this one is no exception! The glitter and shimmer shadows in this palette are nothing short of stunning and will definitely have you standing out from the crowd at any New Years Eve party!