Are you frustrated with your dry, damaged hair? Almost everyone struggles with brittle, damaged hair at some point in their life. People who color their hair frequently or use heat styling products daily are most likely to struggle with damaged hair. When your hair is dead and you have too many split ends to count, what can you do to get your previously healthy hair back? One of the best ways to get healthy hair is to invest in a good leave-in hair treatment. Check out just seven of the best leave-in hair treatments that are currently available at Ulta!
Click on each photo for more info!
1. It's A 10 Miracle Leave-in Product, $18 – $37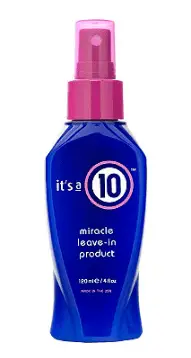 The Miracle Leave-In Product from It's A 10 has been a cult-favorite for years because it truly delivers on what it promises. This light leave-in spray conditions hair and restores shine in just one use!
2. SheaMoisture Manuka Honey & Yogurt Hydrate + Repair Protein-Strong Treatment, $11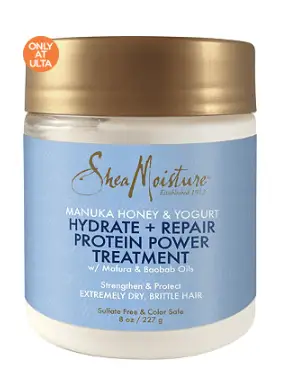 This hair mask by SheaMoisture is packed with nutritious ingredients like honey and yogurt that strengthen weak, damaged hair.
3. Redken Extreme Anti-Snap Anti-Breakage Leave-In Treatment, $21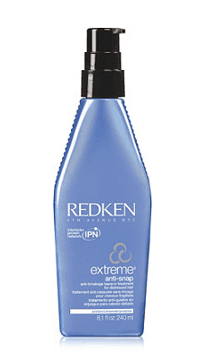 This anti-breakage leave-in treatment is perfect for anyone who is battling the nuisance that is split ends!
4. Biolage Advanced Keratindose Pro-Keratin Renewal Spray, $23
Keratin treatments are an excellent way to repair damaged hair. This Biolage leave-in spray will make your hair look like it just got a salon keratin treatment.
5. Chi Silk Infusion Silk Reconstructing Complex, $49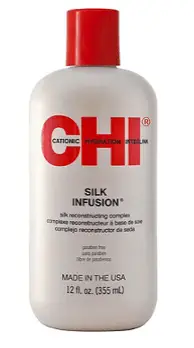 Chi's Silk Infusion treatment is formulated specifically to treat heat-damage and prevent hair from being further damaged by styling products.
6. Sexy Hair Healthy Sexy Hair Tri-Wheat Leave In Conditioner, $17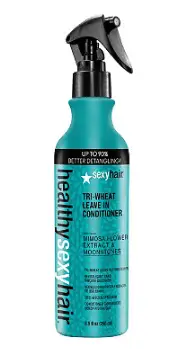 This Sexy Hair leave-in treatment smoothes brittle, broken hair and provides it with nutrients to grow healthier and stronger.
7. Biosilk Silk Therapy Original, $28 – $49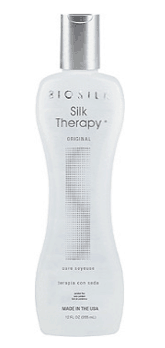 Biosilk's original Silk Therapy treatment gives dull, dry hair a soft and shiny feel.