How can you prevent pregnancy stretch marks? Get more insight on the causes and ways of treatment and prevention of pregnancy stretch marks. The article explores the best creams and home remedies for the removal of stretch marks.
Causes of Pregnancy Stretch Marks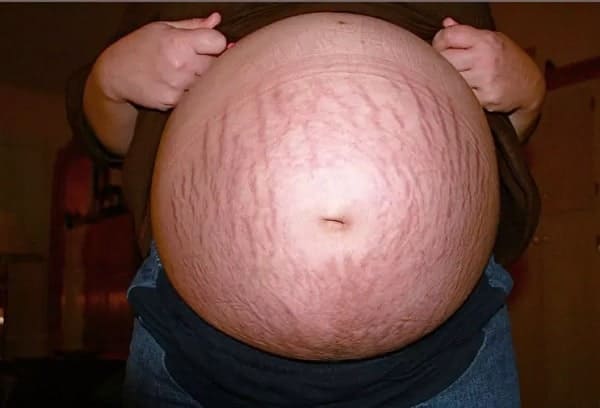 The best treatment always begins by identifying the cause of the problem. Future occurrences are likely to be managed and prevented having the prior idea of how pregnancy stretch marks are gotten. Knowledge of the causes of stretch marks is relevant in educating your family including children on how to deal with this circumstance in their future lives.
When the fetus grows in the womb it forces the belly to expand making the skin to stretch. Definitely the fetus grows faster as we compare to the growth of other body organs. The only way for the skin to accommodate the added bulk is by stretching. The underneath skin fibers stretch and due to their limited elasticity they crack and damage forming the scaring regarded as pregnancy lines.
There is a possibility of gaining weight during pregnancy. The fats tend to accumulate beneath the belly, butts and the thighs areas. This is as a result of hormonal changes. Weight gain results to skin stretching hence the occurrence of the stretch marks.
Pregnancy stretch marks in most cases extend more to form breast stretch marks. The breasts also increase in size in readiness for lactation. This also makes the skin around the breast to stretch and causes stretch marks on the breast. The butt and thighs are not exempted here. Underarm stretch marks and legs have been observed commonly among pregnant women. Therefore, let's find out how to avoid and prevent this.
Ways to Avoid and Prevent Pregnancy Stretch Marks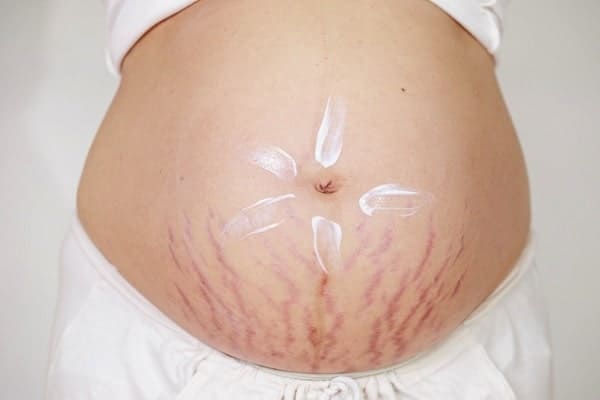 Weight Gain Control
During pregnancy, you will realize that most people tend to gain weight rapidly. Uncontrolled weight gain is one of the major causes of different types of stretch marks. There are mechanisms through which pregnant women can control their weight without interfering with the growing fetus. This will help you in avoiding the formation of streaks on breasts and the belly, thighs, and underarms respectively.
Exercises should be maximized with reduction of too fatty foods. The diet should be balanced and nutritious. Sugary food substances have the high potential of increasing weight during pregnancy. Raw diet and more fruits may be ideal for most people. Your body weight should be close to arranging of 25 to 25 in a normal pregnancy.
Skin Moisturizing
Dry scaly skin is highly susceptible to cracking and damaging. Keeping skin moisturized around the stretch marks prone areas is one way on how to prevent pregnancy stretch marks. Moisture helps the skin to remain supple and the elasticity is also increased. Exfoliation is easily done and hence allowing the growth of new skin cell faster.
Nutritional Diet
The skin needs essential elements to replace the worn out tissues and cells. The healthy diet rich in vitamins, proteins, and mineral elements like calcium is responsible for a toned and nourished skin. This type of skin will be strong and resistant to damages and injuries.
The nutritional diet should incorporate sufficient intake of water. Water is a raw material for metabolism as well as keeping the skin hydrated. This helps in improving the elasticity of elastin fibers hence preventing pregnancy stretch marks. Take about eight glasses of water daily to maintain a healthy body and skin.
Stretch marks Creams and Lotions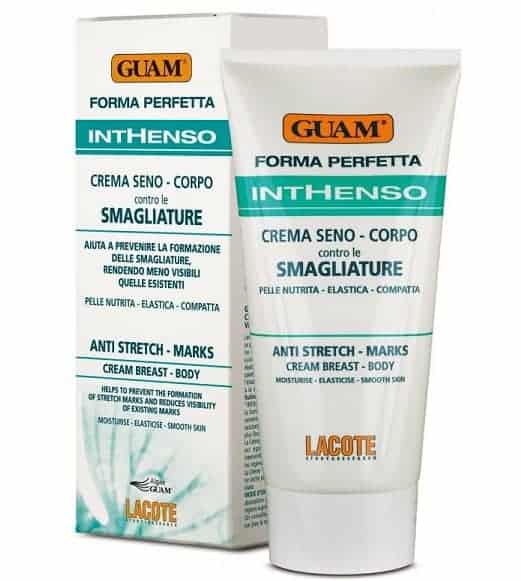 Pregnancy stretch marks cream are available over the counters in many pharmaceutical centers. They should be purchased under a doctor's prescription. This is very necessary because some products have chemical molecules that can interfere with the pregnancy. Note that stretch marks creams and lotions are not 100% effective to anyone. They sometimes remove stretch marks by only fading them away.
Early preventions are better than waiting for the real problem. The above-mentioned practices should be embraced as from early pregnancy to after the child delivery. Why I say this is because pregnancy causes hormonal changes in the body. The early you begin your stretch mark prevention mission the fewer resources you are likely to spend in saving your skin from this cosmetic problem.
Best Products for Preventing Pregnancy Stretch Marks
There are top products to prevent pregnancy stretch marks. They include stretch mark creams, lotions, oils, and best moisturizers. Seek medical directives on selecting a product while pregnant. There are also reviews that can help in guidance on the application procedures and the predicted side effects.
Simply begin by acquitting yourself with vast knowledge on the pregnancy prevention products. Some of the researched on products include the following.
| | |
| --- | --- |
| Decleor Perfect Sculpt | Palmer's Cocoa Butter Formula |
| Mama Mio Goodbye Stretch Marks | Klein Becker's Strivectin-SD |
| 100% Natural Skin & Hair/Revitalizing 100% Natural Coconut Oil | Sundown Naturals, Vitamin E Oil, 70,000 IU, 2.5 fl oz (75 ml) So Pure It's Clear No Mineral Oil |
| Mustela Stretch Marks Double Action Cream | Mama Mio Tummy Rub Stretch Mark Butter |
| Weleda Pregnancy Body Oil | Bella B Tummy Honey Cream |
| Mambino Organics Oh Baby! Belly Butter | Tummy Honey Stretch Mark Solutions Fading System |
| Johnson's Baby Oil | Mamma Mio's Tummy Rub Cream and Boob Tube |
| Clarins Tonic Oil for Stretch Marks | ErbaOrganics Mommy-to-Be Stretch Mark Cream |
| Clinique's CX Stretch Mark | Bio-Oil |
| Tummy Butter for Stretch Marks | KORA Organics Enriched Body Lotion |
| StriVectin-SD for Stretch Marks | Skinception Stretch Mark Cream |
| TriLASTIN-SR Stretch Mark Cream | Mederma Stretch Mark Therapy |
| Revitol Stretch Marks Prevention Cream | Mama Mio Tummy Rub for Stretch Marks |
| Bella B Tummy Honey Butter Stretch Mark Cream | Sp-OIL-ed Mama's Oils and Butters |
| Cellex-C Creams for Stretch Marks | Melvita Stretch Mark Prevention |
Home Remedies to Prevent Pregnancy Stretch Marks
Pregnancy stretch marks can be removed by simply using what you have in your kitchen and garden. These products successfully eliminate stretch marks after using for a longer period. It is important to note that these are natural products and they are not instant in the removal of stretch marks. They include the following.
| | |
| --- | --- |
| Coconut Oil Mixed With Cocoa Butter | Pure olive oils |
| Wheat germ oil | Adequate hydration |
| Calendula oil massage | Homemade cocoa butter |
| Vitamin E and Olive oil | Potato rubs |
Caution in Using Creams and Lotions to Prevent Pregnancy Stretch Marks
Consult a doctor before the purchase and application of stretch marks products during pregnancy. There are some side effects related to the usage. For instance, itching, allergies, and skin hypersensitivity. Creams and lotions should NOT be applied to the breasts immediately before breastfeeding. The health of the baby can be endangered if the products get into its body.
Some products may affect the hormone activity hence interfering with lactation. Such products should NOT be used during the entire period of breastfeeding. Home remedies are neither proven safe for the health of the fetus or the baby. Care must be taken when using pregnancy stretch mark prevention products.
Tips on How to Choose Creams to Prevent Pregnancy Stretch Marks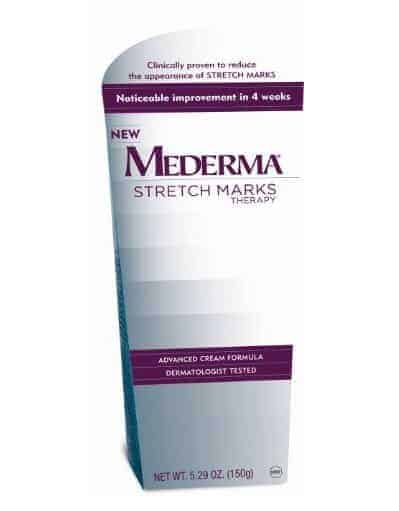 Begin by making consultation form a doctor who will prescribe the right stretch marks treatment creams, lotions or moisturizers. This is key to safeguarding the carried fetus. Remember that your health is also a priority when it comes to this.
Best creams and lotions that prevent pregnancy stretch marks are made from natural extracts. Read the ingredients used to be sure of what you are doing. Some of the commonly used ingredients for the stretch marks products include the following.
Aloe Vera extracts, Vitamin E, B5, A, and D3, Soybean Extract, Grapefruit seeds extract, Onion bulb extract, Purified Water, Vegetable Emulsifier, Stearic Acid, Potassium Sorbate, and Triglyceride DL-Panthenol among others.
In conclusion, therefore, I believe the content on this page on how to prevent pregnancy stretch marks is of help to you. Any contribution to better the information is highly welcome.